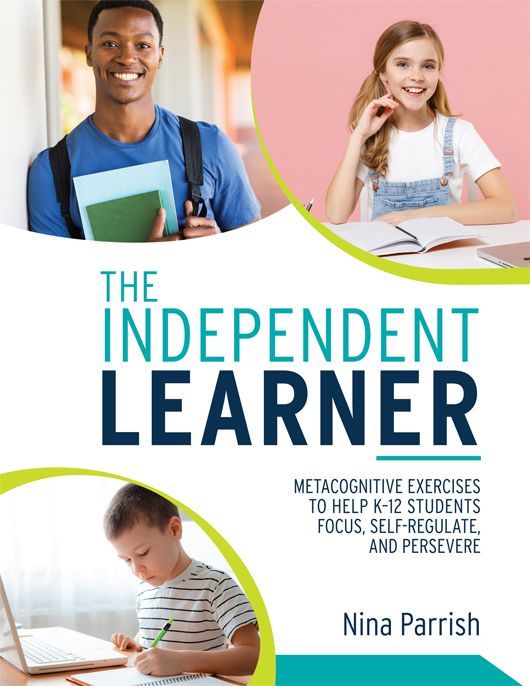 Metacognitive Exercises to Help K–12 Students Focus, Self-Regulate, and Persevere
Teachers will learn how to promote self-regulation in the classroom with research-based teaching strategies backed by evidence-based pedagogy—all while equipping students with crucial metacognitive models and the ability to take ownership of their learning.
Add this eBook to your credit card purchase and gain immediate access.
eBooks are available on desktop, Android, and iOS via Adobe Digital Editions. eBook purchases are limited to one eBook per title, per account. Please visit the eBook FAQ for more information.
Publication date:
Only %1 left
Teacher's guide to implementing research-based teaching strategies for self-regulated learning
Teach students how to self-regulate with research-affirmed, teacher-tested strategies. Perfect for teachers in any grade level or content area, this book will give you the tools you need to equip students with metacognitive skills and the ability to take ownership of their learning. Support students as they learn how to build intrinsic motivation, emotional literacy, and problem-solving skills—all essential for future success.
K–12 teachers will use this problem-solving model to:
Learn the benefits and components of self-regulated learning
Encourage students to take ownership of their learning by providing authentic, challenging learning experiences
Discover numerous research-based strategies and activities that can be used across grade levels and subject areas
Create an engaging classroom culture that promotes student agency in education
Receive reproducible tools and educational templates you can use to maximize student learning
Related Topics
---
Additional Information
Product Code: BKG017, EKF579
ISBN: 9781952812439
Published By: Solution Tree
"The introduction clearly states the purpose of the book is to provide useful strategies along with the research that backs [them] up. Throughout the book, the author does just that. The descriptions are clear and examples are provided to ensure that teachers can literally take strategies from this book and implement them the next day."
"The comprehensive content is appealing to educators who serve multiple grade levels and content areas, or to make available to school campuses as a professional learning resource."
"This book is easy to read and follow, and the external links and the reproducible materials are excellent."