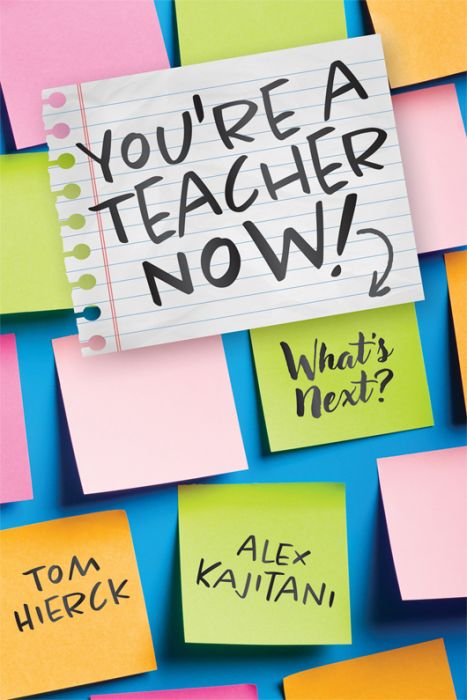 You're a Teacher Now! What's Next?
"Anyone who has ever held the noble title of teacher has had that initial moment where they ask themselves, 'What have I got myself into?'" write Tom Hierck and Alex Kajitani. This is your lifeline: a quick read and conversational resource that both new and veteran educators will find handy to have in the classroom.
Availability:
This product will ship in February
Publication date:
Teacher tips for classroom management, relationship building, effective instruction, and self-care
Introducing your guide to navigating the seemingly endless swirl of questions facing new and veteran teachers. Trusted education experts Tom Hierck and Alex Kajitani draw from their experiences to offer research-backed tools and strategies in an easily referenced FAQ format. With wit and wisdom, they address the aspects of teaching that are often unacknowledged to help educators be better equipped for the year ahead.
This book will help you:
Build healthy relationships with students, parents, and guardians
Create a classroom environment where everyone feels safe, seen, and confident
Plan engaging lessons that inspire all students to learn at high levels
Become aware of secondary traumatic stress symptoms and map out ways to stay mentally, emotionally, and physically healthy
Adapt practical strategies you can implement immediately to support student success
Related Topics
Classroom Management & BehaviorInstructionTeacher Efficacy
---
Additional Information
Product Code: BKG142
ISBN: 9781958590553
Published By: Solution Tree