A catalyst for continuous school improvement
Equip the teachers in your school with the skills and knowledge to ensure all students learn at high levels. With Global PD Teams, a single building license provides your entire faculty with real-time access to advice, direction, and strategies from experts you know and trust.
Benefits of Global PD Teams:
Provides every member of your team with access to the practical strategies and professional guidance in eight essential competencies
Delivers "just-in-time" learning through team-focused resources
Supplies staff development leadership with guided professional learning for the entire school year, whether you're onboarding a new teacher or working with veteran staff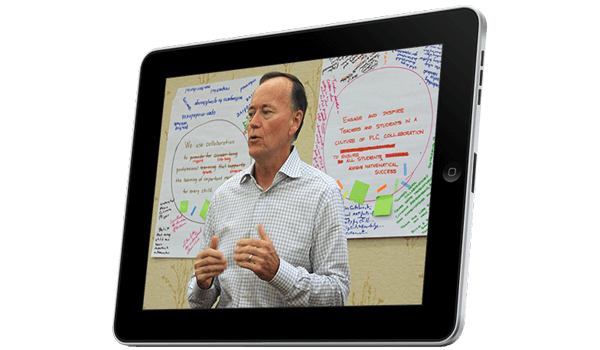 Target collective skill building in eight essential competencies
Mini-courses
Assess and grow in focused skill areas
Self-paced, easy-to-use, and relevant to your daily work, mini-courses offer teachers a convenient way to gain competency in essential content. Administrators will value the ability to measure professional growth as teachers complete assigned quizzes. In addition, mini-courses are a great tool for building shared knowledge quickly in new teacher training.
Use mini-courses to:
Get new teachers up to speed in key content areas
Enhance team learning and demonstrate professional growth
Learn at your own pace
Assess systemwide learning progress of your staff
Playlists
Quality content served up in a series
Your team knows best where there is opportunity to improve. With our playlist feature, you can create a series of videos to support your collaborative progress. Build customized playlists to meet the strengths, skills, needs, and interests of your entire team or create a personal playlist to further your own professional growth. Solution Tree also offers ready-made playlists we think your team will love.
Use playlists to:
Plan team learning around a focus based on collective strengths and needs
Create personalized learning for your own professional growth
Build your own list of favorites or grab one of our pre-made playlists
Stick with one essential competency or mix and match from all eight topics
eBooks and AllThingsPLC Magazine
Dive into books and articles to deepen your learning
Your learning library doesn't stop with videos. You will also have convenient access to more than 100 eBooks from authors you know and trust. Plus, explore select issues of our AllThingsPLC Magazine. This popular periodical offers a unique mix of inspiration, insight, how-tos, and tips for establishing and maintaining a high-achieving professional learning community.
Use eBooks and AllThingsPLC Magazine to:
Plan a book study
Deepen team understanding in key topic areas
Build your personal professional knowledge base
Share new ideas and insights with building leaders
Get A FREE 7-Day Trial
Already a subscriber? Sign in>>
ST natural GPDPage