Stories from schools we've impacted
"Because of the things we learned, we have been asked to share with other principals in the district. Our team is moving in a positive direction because of Joe's guidance. He is a quality presenter and an even better person. Thanks for sharing his talents with us at Box Elder Middle School."
"The workshop was fantastic! We made so much progress working with Dave...I can't say enough good things about Dave and how his expertise helped to guide our leadership team."
"You are fantastic, the best, most useful PD I have had this year. I am usually very skeptical of new teaching techniques and I also have trouble making it work for math. These PD sessions have been incredibly useful. I am energized and excited to use these ideas and share them with my staff."
Empowered educators. Engaged learners.
Thriving schools.
Is this your reality? If not, it can be. Teachers can advance their knowledge and skills to become more effective in classrooms. Educators at all levels can collaborate to create a culture of success. Students can graduate prepared for college, career, and beyond. Now is the time to take action and start achieving your goals.
As the premier provider of professional development, your success is our focus. There's nothing more important to us than helping you increase student achievement. We know you need results now—so let's start working together to ensure that every child in your school or district gets the world-class education he or she deserves.
PD that inspires results
IDENTIFY
Identify the specific skills your school or district needs help with, and browse the catalog for services that align.

CONNECT
Take the first step. Contact us at 888.409.1682 or [email protected] to start the conversation about your top priorities and challenges.

MATCH
Based on your unique needs, we'll match you with one or more of our proven experts, who will take time to learn about your challenges and develop your professional learning plan. Learn why Solution Tree experts are the best in the business.

INSPIRE
Receive personalized training with targeted advice, strategies, tools, and techniques that inspire your staff to become the best they can be.

STRENGTHEN
Put knowledge into action and start implementing what you've learned with our expert guidance.

SUSTAIN
Put knowledge into action and start implementing what you've learned with our expert guidance.
Blend on-site and online PD for maximum learning
Global PD Teams—Solution Tree's award-winning online tool—gives educators focused and goals-oriented training that leads to stronger schools and higher student achievement.

Get unlimited, on-demand access to guided video and ebook content from top Solution Tree authors.

Improve your skills with personalized virtual coaching from our trusted team of experts.
Learn from our experience and expertise
Solution Tree professional learning experts are required to have extensive knowledge and years of experience as practitioners in schools and districts. Our rigorous vetting process includes:
INITIAL EVALUATION
Solution Tree holds an invitation-only training session to identify the unique skill sets and presentation styles of candidates who may become our newest experts.
IN-DEPTH REVIEW
We carefully review each candidate's materials, portfolio, and performance ratings to identify exceptional experts.
EXPERT CERTIFICATION
Solution Tree invites only the most qualified candidates to become our approved experts with practical experience in results-oriented environments.
ENSURING QUALITY
Our experts are committed to self-reflection and continuous improvement. We collect qualitative and quantitative feedback from each engagement to deliver the highest quality customer experience every time.
We developed this onboarding process to ensure that the experts working with your school are engaging, knowledgeable, and able to advance your team's confidence and skills.
Featured Presenters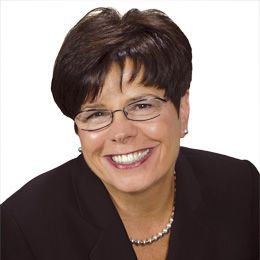 Sharon V. Kramer, PhD, an author and a consultant, is a former assistant superintendent for curriculum and instruction. She has taught in elementary and middle schools and was a principal, director of elementary education, and professor.
Sharon can help your team with Professional Learning Communities at Work® and Assessment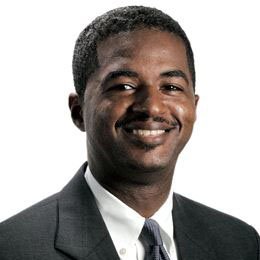 Anthony Muhammad, PhD, is a much sought-after consultant. A practitioner for nearly 20 years, he has served as a middle school teacher, assistant principal, and principal, and as a high school principal.
Anthony can help your team with School Culture and Professional Learning Communities at Work®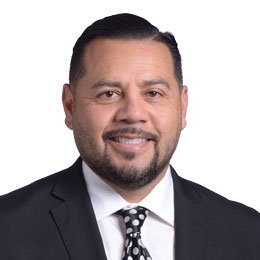 Luis F. Cruz, PhD, is former principal of Baldwin Park High School, located east of Los Angeles, California. He has been a teacher and administrator at the elementary, middle, and high school levels.
Luis can help your schools with School Culture, Professional Learning Communities at Work®, and English Learners
Bring our proven experts to your school!
Fill out the form below or call 877.335.1596 to speak with a representative.