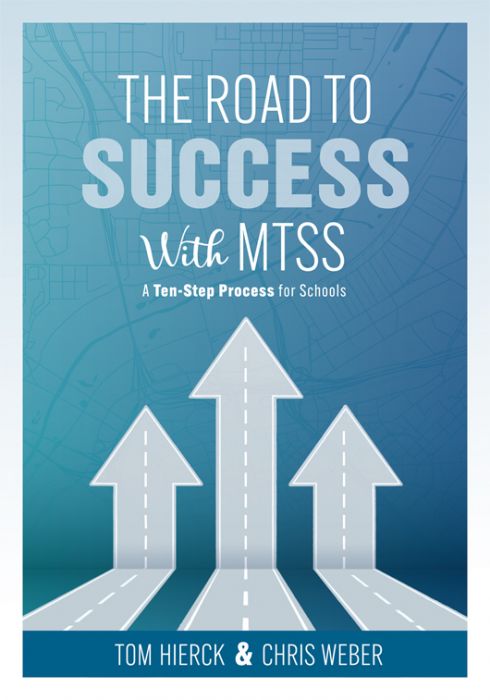 The Road to Success With MTSS
A Ten-Step Process for Schools
This practical guide offers a road map for educational leaders and teachers embarking on the journey to create an effective implementation plan for RTI and MTSS, as well as those who are looking to reflect, refine, and improve current practices.
Add this eBook to your credit card purchase and gain immediate access.
eBooks are available on desktop, Android, and iOS via Adobe Digital Editions. eBook purchases are limited to one eBook per title, per account. Please visit the eBook FAQ for more information.
Publication date:
Only %1 left
Your guide to customizing an academic and behavioral intervention system for your school's unique needs
This is the road map educators need to create a customized intervention system for their unique circumstances. Packed with research-based strategies, The Road to Success With MTSS is an exceptional tool for educators beginning their school's multitiered system of supports (MTSS) journey and those who have already come so far and are looking to reflect and reset for success.
Educational leaders and teachers will:
Embrace the multifaceted approach of MTSS, which includes academic, social-emotional, and behavioral needs
Understand and anticipate obstacles to MTSS implementation while also learning how to overcome them
Better assess student learning and growth
Use a wide variety of tools to customize their MTSS journey
Read case studies drawn from the authors' and their colleagues' experiences, as well as from research and literature in the MTSS field
Related Topics
Differentiated InstructionResponse to InterventionSchool ImprovementSocial-Emotional Learning and Wellness
---
Additional Information
Product Code: BKG084, EKF629
ISBN: 9781954631373
Published By: Solution Tree
Page Count: 168
"I wish we'd had Hierck and Weber's work when we started our district transformation. The practical tools and advice, alongside their expert guidance, are what any district needs to plan and execute a successful multitiered system of supports."
"The Road to Success With MTSS would be an excellent book to examine together as a school staff or district, as it speaks to the importance of not only academic interventions but also the social-emotional and behavioral needs of our students. The authors' use of practical examples is an excellent tool for educators' self-reflection on their students' individual needs, but [the examples] are also easily adaptable for any grade, district, or board. Given the uncertainty and changes in education over the past two years, and the impact it had on students, the book is timely and a must-have for all educators."
"Whether you are just starting out or are refining the MTSS work at your school, this book provides a road map with examples, ideas, and tools that guide you on a path to support the growth of all students. I appreciate the authors' focus on having strong Tier 1 practices for academics, behaviors, and SEL and the importance of using ongoing evidence to plan for and monitor systematic Tier 2 and Tier 3 intervention support."
"If a journey begins with a single step, then let this excellent resource be your road map for each and every step as you create an MTSS plan to benefit all your students. Tom Hierck and Chris Weber craft an MTSS model that includes clear steps to identify your destination, highlighting the stops along the way and giving you the best route to take. Your planning and implementation will become strategic and sustainable and can be constructed for the unique needs of your school."
"The Road to Success With MTSS is as advertised. Whether you are just embarking on the journey to ensure that every student learns at high levels or are already in the middle of your road trip, Tom Hierck and Chris Weber have put together an insightful and practical guide to help reach your ultimate destination. . . . [This book] is on my top-10 list of must-reads for anyone tackling a shift in school culture and implementation of programming to support all learners."
Free Resources
Explore these powerful tools to help reach your goals.