Free Reproducibles
Leveraging the Impact of Culture and Climate Reproducibles
Deep, Significant, and Lasting Change in Classrooms and Schools
Create a positive, collaborative culture that drives school improvement. By improving your school culture and climate, leaders can drive deep change, transform schools, and achieve high levels of learning for all.
Benefits
Understand the commonalities and differences between school climate and school culture.
Identify the characteristics of specific types of classroom cultures for self-assessment and improvement in creating a positive classroom climate.
Learn how to assess the values and beliefs of educators at the classroom and school levels.
Discover your school's capacity for culture change using a step-by-step process.
Consider how the elements of climate and culture influence school effectiveness and school improvement efforts.
Get your copy today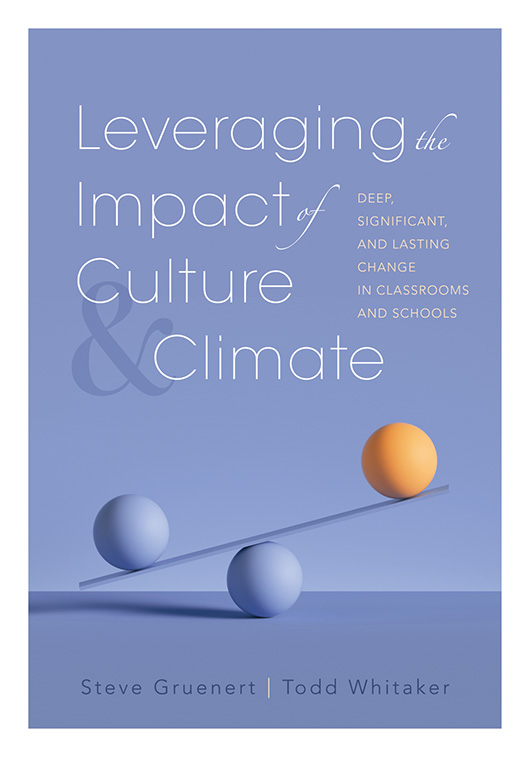 ---
TABLE OF CONTENTS
Introduction: How Culture and Climate Can Improve Schools
Chapter 1: How to Define School Culture
Chapter 2: Differences Between Culture and Climate
Chapter 3: Elements of Climate
Chapter 4: Classroom Cultures
Chapter 5: The Culture Scorecard
Chapter 6: The Capacity to Change
Chapter 7: School Culture Assessment
Chapter 8: The Necessity of Culture Change
Chapter 9: A Closer Look at Values
Chapter 10: Not the Perfect Culture, the Right Culture
Epilogue
STUDY GUIDE
PRINTABLE REPRODUCIBLES
Chapter 1
Chapter 4
Chapter 5
Chapter 6
Chapter 9
Epilogue
SUGGESTED RESOURCES
WEBSITES