All of our on-site services are available in a virtual learning format
Student achievement requires your best self
When you focus on the physical, mental, social, and emotional health of your team, you will see not only a more cohesive, collaborative environment but also how healthy educators drive academic success. With Wellness Solutions for Educators™ workshops, you will be positioned to achieve a positive, prolonged state of professional well-being that positively impacts such critical concerns as teacher retention, recruitment, accountability data, literacy achievement, and more.
Drawn from research in psychology, neurology, metacognition, and instructional pedagogy, these workshops address key elements and routines that comprise The 4 Dimensions of Educator Wellness:
Physical
Take a deep dive into how your food, movement, and sleep routines are interconnected in order to understand your own physical wellness story.
Mental
Focus on the research behind positive decision, balance, and efficacy routines and how they can help reduce stress.
Emotional
Learn how awareness, understanding, and mindfulness result in healthy emotional regulation and outcomes.
Social
Explore relationship, trust, and purpose routines, and experience the reward of improved connections with students and colleagues.
Where are you on your professional learning journey?
Your Goal
Building Your Skills
One‑Day Services
Professional Wellness Keynote
Achieve a lasting state of well-being, even in the face of relentless stress and change. Designed for educators and leaders at every level, this inspirational keynote provides a research-backed framework that will support you as you engage in the process of self-care and wellness. Explore the 4 Dimensions of Educator Wellness and 12 routines that will help you live your best life in each area of focus.
Learn healthy habits for sleep, nutrition, and physical activity.
Beat decision fatigue and bring balance to each day.
Strengthen relationships and build trust with teammates who share your goal of bringing your best self to students.
Reflect and design intentional actions for improvement that you can put to use immediately.
Professional Wellness Workshop for Educators
Get hands-on, practical experience in working within the Wellness Solutions for Educators framework. This full-day workshop invites every educator in your school or district to delve into 12 routines essential for personal progress in each of the 4 Dimensions of Educator Wellness.
Honor your own wellness story and understand the value it holds for you and those whose lives you touch.
Examine research-affirmed strategies you can use immediately for a more positive daily work experience.
Reflect on current strengths and establish a personal action plan for improvement.
Professional Wellness Workshop for School Leaders
As a building or central office leader, ensure your school or district culture empowers educators to thrive. Attend this workshop to examine how well your systems and processes support educator wellness and identify changes you can make for positive impact.
Understand the value of physical, mental, emotional, and social wellness.
Discover strategies for supporting your staff in the dimensions and routines of wellness.
Engage with colleagues and share ideas.
Reflect on your own wellness story and its importance in your life.
HEART! and SOUL!
We provide participants with tools and skills to commit to their professional life as educators with engagement and passion. Using research-based findings and practices, participants will learn how to bring energy, perseverance, and impact to their work lives while maintaining motivation, balance, and a deep commitment to learning that drives the work of educators.
Recommended Resources
Your Goal
Deepening Your Skills
Two‑to Four‑Day Services
The 4 Dimensions of Educator Wellness Series
Offered as individual one-day sessions, each component in the series focuses on one of The 4 Dimensions of Educator Wellness:
The Physical dimension of wellness represents the most essential needs for educators. In this session, you are invited to measure your physical wellness progress in three distinct routines: food, movement, and sleep.

Understand the primary role physical wellness plays in your everyday life.
Learn how each of the three routines interconnect to impact your energy.
Access research-based strategies for physical self-care.
Gain a better understanding of your physical wellness and create a self-improvement action plan.

The Mental dimension of wellness represents the need to maintain manageable levels of stress while staying highly engaged in our busy lives. During this time together with fellow educators, you will tap into routines that will help you avoid the out-of-control, exhausted feeling that often accompanies prolonged stress.

Discover opportunities for progress on three distinct routines: decision, balance, and efficacy.
Realize the value of these routines for improving energy and making a positive impact on others.
Bring confidence and competence to your daily work life.
Gain a better understanding of your physical wellness and create a self-improvement action plan.

The Emotional dimension of wellness represents the need for healthy and positive emotional responses to daily experiences. The three routines explored in this one-day workshop–awareness, understanding, and mindfulness—will help you best take care of your emotional well-being so you respond to positive and negative situations alike with care and intention rather than reacting without control.

Consider how to identify, track, and respond to daily emotions.
Investigate the why behind emotions and how to reflect on responses to different emotions.
Learn how mindfulness practices allow for a positive response to strong, even unpleasant, emotions.
Gain a better understanding of your emotional wellness and create a self-improvement action plan.

The Social dimension of wellness represents the need for positive and healthy relationships with students and colleagues. This session expands the exploration of wellness beyond individual needs into appropriate outreach to others. You will work with three routines in this dimension: relationship, trust, and purpose.

Discover fresh ways to build strong relationships and social connections.
Find value in incorporating vulnerability and active, nonjudgmental listening into your daily work routine.
Empower yourself to create daily work experiences that feed into your greater purpose and bring forth meaning and joy.
Gain a better understanding of your social wellness and create a self-improvement action plan.
Sessions are scheduled to allow time for participant reflection.
Self-Care for Educators
Establish habits and routines that allow you to bring your very best self to those you serve. By utilizing a research-based framework for self-care, this training helps educators of all levels and backgrounds develop personalized self-care plans. You'll leave feeling inspired, rejuvenated, and empowered.
Explore foundational research and theory on self-care.
Understand how Maslow's hierarchy of needs comes into play in one's personal and professional life.
Gain strategies and recommendations related to each level of the hierarchy that can be implemented immediately.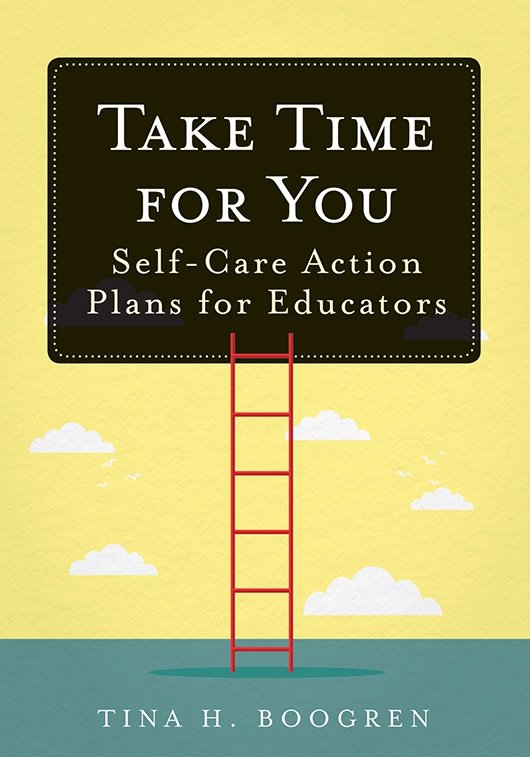 Recommended Resource
Coaching for Educator Wellness
Fully and confidently step into your role as an instructional coach. This training offers evergreen strategies alongside fresh new solutions that will help you differentiate coaching practices for new and veteran teachers, address teacher self-care, and more. Partner with our experts as you continue to improve your craft and help teachers find their own greatness.
Review research surrounding best teacher coaching practices.
Explore strategies for differentiating coaching practices for teachers at every stage of their career.
Study the four types of support, and learn how to match support to meet each teacher's needs during different phases of the school year.
Use interactive activities, tools, and templates to help support all teachers in increasing their expertise.
Consider how self-care and professional wellness for adults are foundational supports for social-emotional learning for students.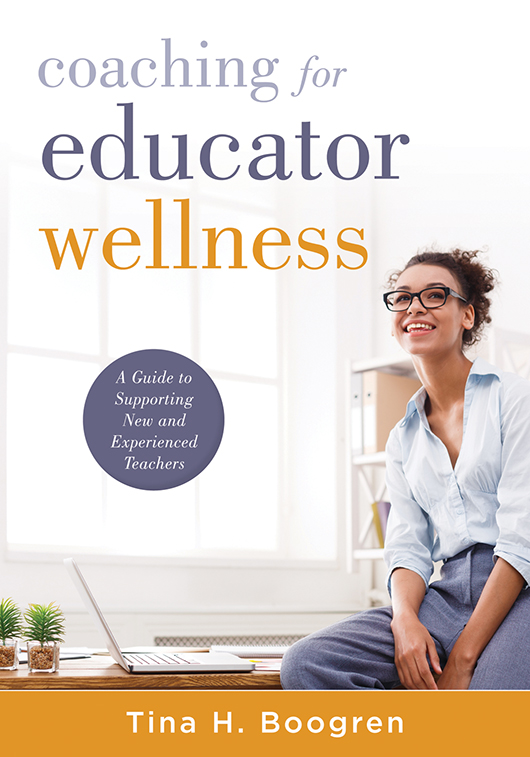 Recommended Resource
Beginning Teacher's Field Guide
This training dives deep into the personal side of teaching, offering crucial advice, empathy, and support for new teachers. You'll learn six phases every new teacher goes through—anticipation, survival, disillusionment, rejuvenation, reflection, and second anticipation—and targeted classroom-management strategies and self-care practices for each.
Understand the feelings and teaching challenges of each phase during a beginning teacher's career.
Practice self-care to combat beginning and first-year teacher stress and burnout; avoid the mental pitfalls that so often lead to teachers changing careers.
Learn effective classroom-management strategies for new teachers and how to maintain positive relationships with students.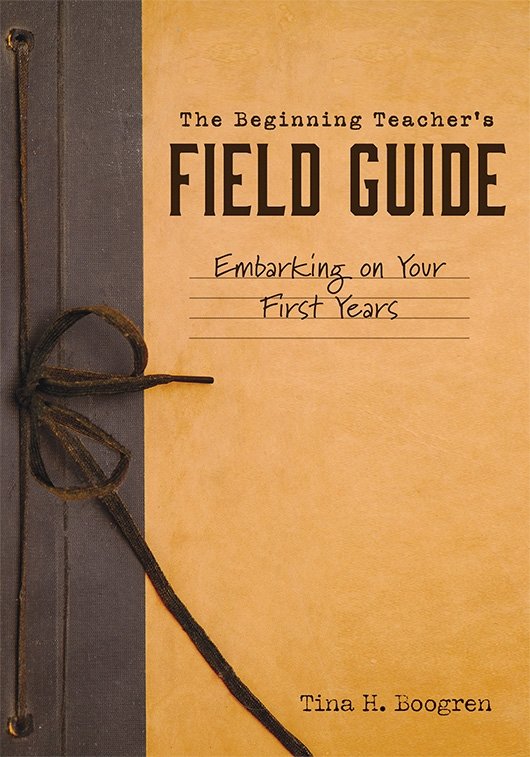 Recommended Resource
180 Days of Self-Care for Busy Educators
Recent research shows that 93 percent of teachers report "high levels of job-related stress." Not only is this a concern for our educators, but it's a serious problem for our students as well. Students with stressed-out teachers have more behavior issues, and those students have lower overall achievement. This session explores easy-to-implement 'wellness hacks' that will positively impact both you and your students.
Review the four seasons of a typical school year and how to help yourself thrive through each phase.
Explore multiple self-care/wellness 'hacks' that are easy to implement at both the personal and professional level that correlate to the phases of the school year.
Discover new ways to motivate and inspire yourself so you can lead by example for your students.
Recommended Resource
Your Goal
Sustaining Your Skills
Multi‑Day Services
Global PD Teams
Bring your best self to your students and colleagues each day. The guidance you need for daily, practical wellness routines and strategies can be found in this one-stop digital resource for collaborative team learning. Among the many online videos and tools, you'll find mini-courses and playlists focused on the pivotal work of Dr. Timothy D. Kanold and Dr. Tina H. Boogren. Choose Global PD Teams when you need:
Daily, convenient access to real-time school improvement models and strategies
Job-embedded professional development
Resources to build collective teacher efficacy
Clear learning paths toward student achievement and school improvement
Quality content from authors you know and trust
Customized Services
Our Wellness Solutions team will listen to your specific challenges and work with you to create a custom plan designed to meet the needs of educators in your school or district. By integrating research and evidence-based content along with on-site and virtual training, Solution Tree experts are uniquely positioned to help design an effective approach to increased educator well-being.