Free Reproducibles
Teaching Self-Regulation
Seventy-Five Instructional Activities to Foster Independent, Proactive Students, Grades 6–12
Self-regulation fuels students to become socially and emotionally engaged, lifelong learners. With this timely resource you'll gain 75 instructional activities to teach self-regulation in any secondary classroom. Ample teacher-tested tools and templates are also included to help you create authentic learning experiences and deliver effective feedback.
Benefits
Explore the four components for successful self-regulation—(1) plan, (2) monitor, (3) adjust, and (4) reflect.
Develop students' planning abilities for both personal and academic goals.
Guide students in adjusting plans when faced with obstacles.
Study real-life scenarios of how to shift from regulating for students to coaching students to self-regulate.
Review testimonials from teachers and students who have seen and experienced the positive results of self-regulation practices.
Get your copy today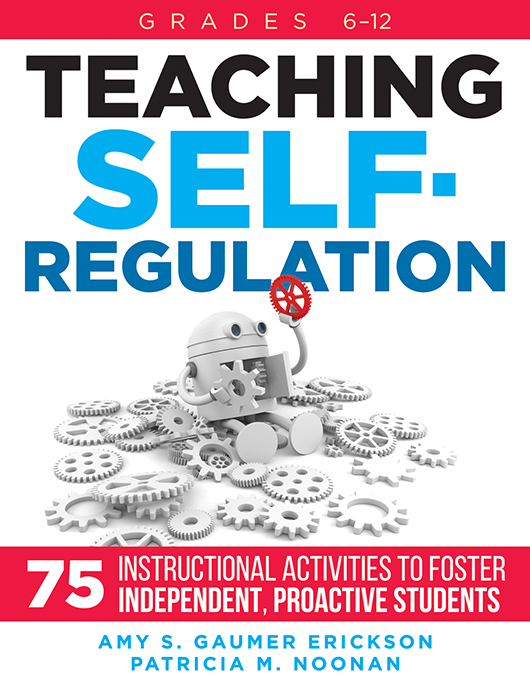 ---
Table of Contents
Chapter 1: Understanding Self-Regulation
Chapter 2: Making a Plan
Chapter 3: Monitoring Your Plan and Progress
Chapter 4: Adjusting Your Plan
Chapter 5: Reflecting on Your Efforts and Outcomes
Chapter 6: Putting It All Together
Chapter 7: Measuring Growth in Self-Regulation
Epilogue: Next Steps
Appendix A: Situational Judgment Assessment
Appendix B: Self-Regulation Questionnaire and Knowledge Test
Appendix C: Scenarios
Appendix D: Student Templates
PRINTABLE REPRODUCIBLES
Introduction
Chapter 1
Chapter 2
Chapter 3
Chapter 4
Chapter 5
Chapter 6
Chapter 7
Epilogue
Appendix A
Appendix B
Appendix C
Appendix D
SUGGESTED RESOURCES
Websites