Free Reproducibles
Capturing the Classroom
Harness the power of video to cultivate equity, create stability, and reach students any time. With Capturing the Classroom, you will learn concrete and doable ways to record lectures, classroom discussions, tutorials, review sessions, and more to support any content area or curriculum.
Benefits
Understand the need for a video lesson archive, and how it creates a communal atmosphere for students.
Learn what makes a video archive effective.
Explore how a video archive can enhance standard classroom learning and grow student confidence.
Create effective, varied videos for your own archive to implement into your teaching practices.
Carry over videos from year to year, making the necessary adjustments and alterations based on feedback and change.
Get your copy today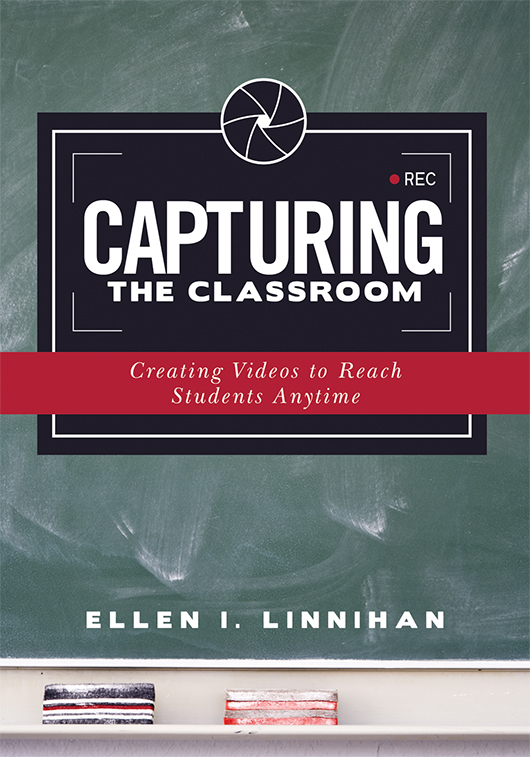 ---
TABLE OF CONTENTS
Chapter 1: Creating a Diverse Archive Throughout the School Year
Chapter 2: Preparing Before the Students Arrive
Chapter 3: Building Communication Confidence
Epilogue
REPRODUCIBLES
Chapter 1
Chapter 2
Chapter 3
SUGGESTED RESOURCES
BOOKS
Buffum, A., Mattos, M., & Malone, J. (2018). Taking action: A handbook for RTI at Work. Bloomington, IN: Solution Tree Press.
Cohen, R. K., Opatosky, D. K., Savage, J., Stevens, S. O., & Darrah, E. P. (2021). The metacognitive student: How to teach academic, social, and emotional intelligence in every content area. Bloomington, IN: Solution Tree Press.
WEBSITES
QR CODE LINKS