Free Reproducibles
The Complete Guide to Blended Learning
Activating Agency, Differentiation, Community, and Inquiry for Students
Embrace the new normal of hybrid teaching and enhance student learning. Connecting theory and reflective experience, this book equips educators with blended learning strategies for both classroom and online environments.
Benefits
Gain insight on why blended instruction provides paths for effective, student-centered teaching.
Learn to navigate flexible learning landscapes.
Understand different collaborative and community-oriented strategies for successful blended teaching.
Utilize thoughtful reflection questions to examine your own school or district.
Discover strong theoretical frameworks and models for online and off-line instruction.
Get your copy today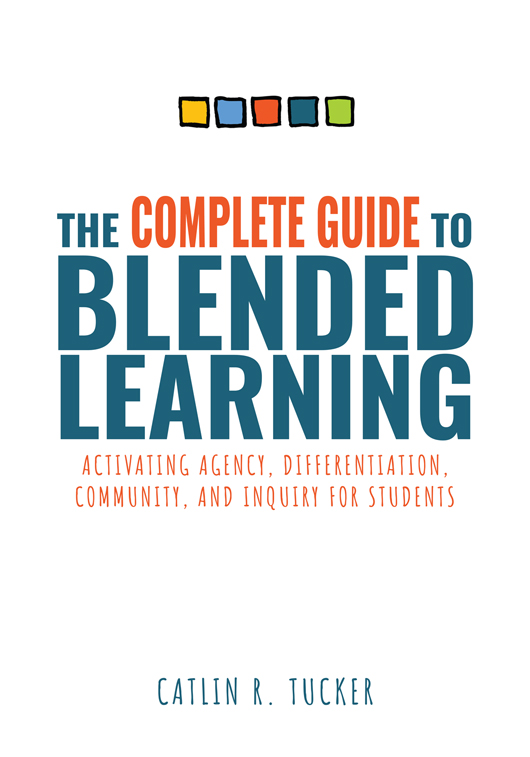 ---
TABLE OF CONTENTS
Chapter 1: The Basics of Blended Learning
Chapter 2: Your Blended Learning Technology Toolbox
Chapter 3: Teachers as Designers of Learning Experiences
Chapter 4: Teachers as Instructors and Connectors
Chapter 5: Teachers as Facilitators of and Partners in Learning
Chapter 6: A Dynamic Learning Community
Chapter 7: The 5E Instructional Model and Student-Centered Inquiry
Chapter 8: How to Take Blended Learning to the Next Level
Conclusion
Glossary
REPRODUCIBLES
Introduction
Chapter 1
Chapter 2
Chapter 3
Chapter 4
Chapter 5
Chapter 6
Chapter 7
Chapter 8
SUGGESTED RESOURCES
BOOKS
Cohen, R. K., Opatosky, D. K., Savage, J., Stevens, S. O., & Darrah, E. P. (2021). The metacognitive student: How to teach academic, social, and emotional intelligence in every content area. Bloomington, IN: Solution Tree Press.
DuFour, R., DuFour, R., Eaker, R., Many, T., & Mattos, M. (2016). Learning by doing: A handbook for Professional Learning Communities at Work® (3rd ed.). Bloomington, IN: Solution Tree Press.
Grafwallner, P. (2021). Not yet . . . and that's OK: How productive struggle fosters student learning. Bloomington, IN: Solution Tree Press.
Schimmer, T. (2016). Grading from the inside out: Bringing accuracy to student assessment through a standards-based mindset. Bloomington, IN: Solution Tree Press.
Townsley, M., & Wear, N. L. (2020). Making grades matter: Standards-based grading in a secondary PLC at Work. Bloomington, IN: Solution Tree Press.
WEBSITES
Chapter 1
Chapter 2
Chapter 3
Chapter 4
Chapter 5
Chapter 7
Chapter 8