Free Reproducibles
Connected Classrooms
A People-Centered Approach for Online, Blended, and In-Person Learning
Embrace the unique opportunity of online and blended learning. Get a solid understanding on how to execute in-person and online relationships with students and coworkers to attain a positive learning environment that supports social-emotional learning.
Benefits
Understand why relationship building is fundamental to student success and gain best practices for establishing this foundation.
Discover new blended, online, and in-person strategies for strengthening connections with your diverse students.
Gain strategies for offering instruction that is affirming, representative of our diverse world, and rooted in equity.
Be empowered to think critically about and to change systems currently in place that limit students' ability to connect and thrive.
Choose strategies that fit your teaching style from the myriad of vibrant experiences contributed by educators around the world.
Get your copy today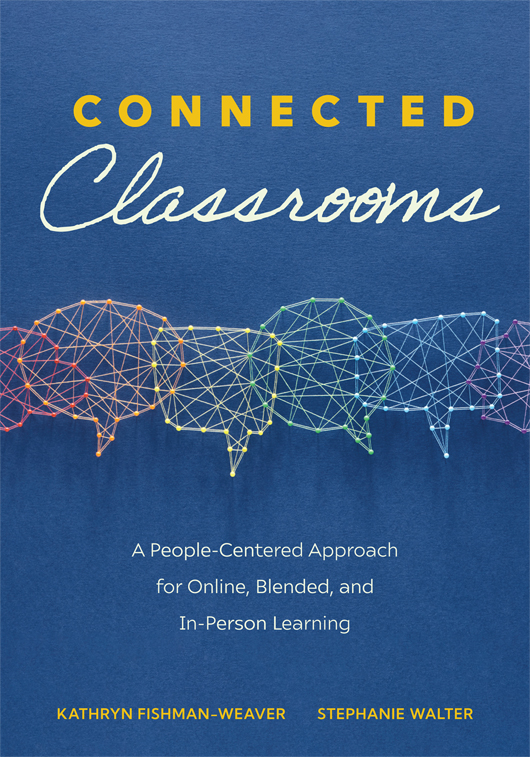 ---
TABLE OF CONTENTS
Preface: Our Journeys to Blended Education
Introduction: People-Centered Approaches to Teaching
Part I: Reimagining the Online Classroom
Chapter 1: Reimagining School as a Community Project
Chapter 2: Cultivating Strengths-Based Approaches for Inclusion, Support, and Counseling
Chapter 3: Fostering Relationships Through Connection-Based Feedback
Part II: Ensuring Equity and Inclusion in the Online Classroom
Chapter 4: Centering Student Stories
Chapter 5: Honoring Multilingual and Multicultural Learners
Chapter 6: Leveraging Opportunities for Gifted and Talented Students
Conclusion
Appendix: Focus Group Transcript
Glossary
REPRODUCIBLES
Introduction
Chapter 1
Chapter 2
Chapter 3
Chapter 4
Chapter 5
Chapter 6
SUGGESTED RESOURCES
BOOKS
Buffum, A., Mattos, M., & Malone, J. (2018). Taking action: A handbook for RTI at Work. Bloomington, IN: Solution Tree Press.
Hierck, T. (2017). Seven keys to a positive learning environment in your classroom. Bloomington, IN: Solution Tree Press.