The power to improve is in your hands with Global PD
Access hundreds of videos and resources from top authors for sustained, job-embedded professional development.
Receive live online coaching from certified experts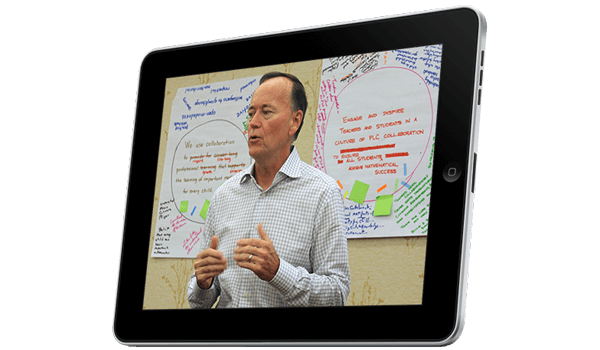 Access hundreds of videos and books from top experts
Provide job-embedded PD by giving teachers access to the largest library of PLC videos and books in the world. Videos are less than 20 minutes, and books can be browsed by chapter to accommodate your team's busy schedules. Teachers can refresh their knowledge of PLCs from experts like Richard DuFour, Rebecca DuFour, Robert Eaker, Mike Mattos, and others. Watch select videos >>
Purchase the Global PD Library
A catalyst for continuous school improvement
Education leaders are often challenged with making sure teachers in their school have the skills and knowledge to ensure all students learn at high levels. With a school site license of five seats or more, you can give your educators goals-oriented training from acclaimed experts. For the best value, secure a site license of 40 seats or more and enjoy additional savings.
Benefits of a school site license:
Ability to share, post, and comment on content to help collaborate and map to your professional learning goals
Administrators have access to reports that track the team's progress and completion of videos and Mini-Courses
Assign pre and post work for your PD days with our selection of professional development videos, therefore spending the time together in a more interactive teamwork environment
Enhance the professional growth of your team with Mini-Courses
Run your own workshops
with Global PD
The Global PD Facilitator's Guides contain everything you need to run your own effective professional development sessions using expert videos, handouts, and activities. Designed to be used with the Global PD Library, each facilitator's guide will help you create a comprehensive learning infrastructure to address priorities and build collective capacity for continuous improvement.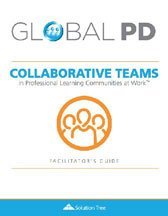 Collaborative Teams in a PLC at Work® Facilitator's Guide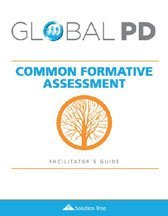 Common Formative Assessment Facilitator's Guide
Receive live online coaching
Use Global PD to receive live online coaching from PLC at Work®-certified experts. With guidance and support from proven thought leaders, you can successfully build a professional learning community where key practices and strategies are embedded in your school culture.
ST natural GPDPage