Free Reproducibles
Mapping Professional Practice
How to Develop Instructional Frameworks to Support Teacher Growth
How can a common vision for professional practice help teachers grow? Instructional frameworks are a proven tool for getting educators on the same page about what matters most in specific areas of practice.
Benefits
Identifying the most promising areas of focus
Drafting and piloting an initial framework
Getting input and feedback from teachers
Articulating a vision for exemplary practice
Building momentum and overcoming resistance to change
Get your copy today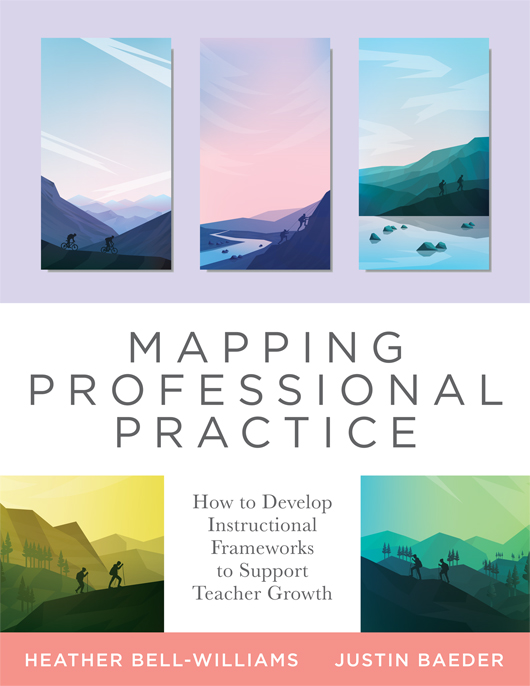 ---
TABLE OF CONTENTS
Part 1: What Are Instructional Frameworks?
Chapter 1: Defining and Developing Instructional Frameworks
Chapter 2: Making Shared Expectations More Specific
Chapter 3: Examining Instructional Frameworks in Action
Part 2: How to Develop Instructional Frameworks
Chapter 4: Choosing a Focus
Chapter 5: Bounding Your Improvement Focus
Chapter 6: Identifying Key Components
Chapter 7: Articulating Levels of Fluency
Chapter 8: Getting Started and Getting Input
Part 3: Instructional Frameworks in Action
Chapter 9: Using Instructional Frameworks for Teacher Growth
Chapter 10: Considering Broader Applications for Instructional Frameworks
Chapter 11: Supporting Organization-Level Initiatives With Instructional Frameworks
Conclusion
Appendix: Reproducibles
REPRODUCIBLES
Chapter 1
Chapter 2
Chapter 3
Chapter 4
Chapter 5
Chapter 6
Chapter 7
Chapter 8
Chapter 9
Chapter 10
Chapter 11
Appendix
SUGGESTED RESOURCES
BOOKS
Baeder, J. (2017). Now we're talking! 21 days to high-performance instructional leadership. Bloomington, IN: Solution Tree Press.
Kanold, T. (2011). The five disciplines of PLC leaders. Bloomington, IN: Solution Tree Press.
Marzano, R. J. (2017). The new art and science of teaching (Rev. and expanded ed.). Bloomington, IN: Solution Tree Press.