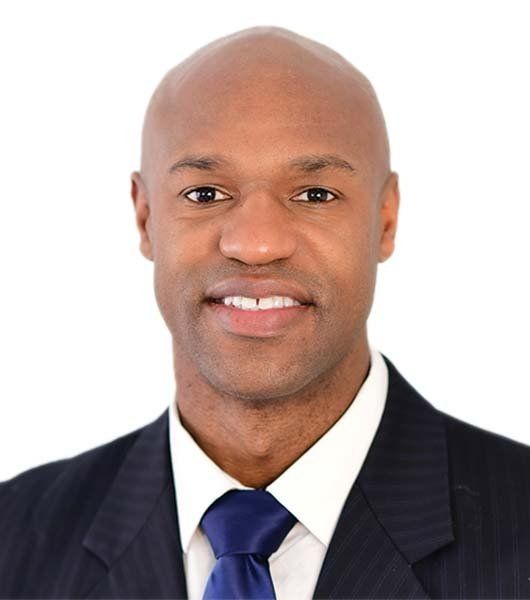 Dr. Don Parker is a transformational speaker and professional development provider. He specializes in social-emotional learning (SEL), restorative and trauma-informed practices, supporting teachers to build trusting relationships with students, and improving the culture and climate of schools to enhance feelings of belonging for students and teachers.
Don Parker explains the high-energy, personalized professional development he offers.
Don Parker
Dr. Don Parker is the former principal of Posen Intermediate School in Posen, Illinois, where he improved school climate, staff collaboration, parent engagement, and student achievement. Prior to his work in Posen, he was the principal of Lincoln Avenue School, a K–8 school in Dolton, Illinois, where he improved culture, implemented a resilience program, managed the implementation of restorative justice, and increased attendance and student achievement.
Dr. Parker has been an educator since 1997 and has held many distinct roles, from teacher to dean of students, assistant principal of student life, assistant principal for curriculum and instruction, and assistant principal for activities and athletics.
Additionally, Dr. Parker's teaching experience includes working in inner-city Chicago Public Schools, and he has also served as an adjunct professor and instructed graduate courses to students seeking their master's degrees in curriculum and instruction at National-Louis University in Bolingbrook, Illinois. His diverse background in education has provided him with the knowledge of how to best apply evidence-based methods and student interventions to improve student behavior and increase student achievement.
Dr. Parker has a strong belief in creating a school climate in which the entire staff strives for excellence to meet the academic and social-emotional needs of each student. He has presented throughout the United States at distinguished educational conferences including the Association for Supervision and Curriculum Development, Every Student Succeeds Act Conference, the National Principals Conference, Illinois Principals Conference, Oklahoma Secondary and Elementary Conference, the Raising Student Achievement Conference, and the Innovative Schools Summit Conference—just to name a few.
Dr. Parker is the author of Building Bridges: Engaging Students Through the Power of Relationships. He is a keynote speaker and expert workshop facilitator and delivers professional development on topics like "Building Trusting Relationships with Challenging Students," "Building Resilience in Students," "Culturally Responsive Schools," "Taking Students from Trauma to Triumph: Supporting ACE Students," "Burning Up Instead of Burning Out! Teacher Mental Health Awareness," and "Culture Strong: Strengthening School Culture."
Dr. Parker received a bachelor's degree in physical education and health from Wartburg College in Waverly, Iowa, a master's degree in educational administration from Governors State University, a doctorate in educational leadership from Argosy University in Chicago, Illinois, and his Illinois Superintendent Certification from St. Francis University in Joliet, Illinois.
Dr. Parker resides in Chicago with his wife and two daughters, the younger of whom has autism. He and his family regularly promote autism awareness and support the autism community.
---
"Dr. Parker was excellent! His energy and information was spot on!"
"It was probably the best training that I have had in my 32 years as a paraeducator. It was especially relevant for the times we are in and helped to make me realize that we need to take care of ourselves to be our best for our students."
"He had so much knowledge to offer. The presenter also brought in his own experiences, tying it all together . . . As a teacher, I got so much out of the presentation. I only wish that we could have gone longer. "
"All of the workshop was valuable. One or the best I have attended."