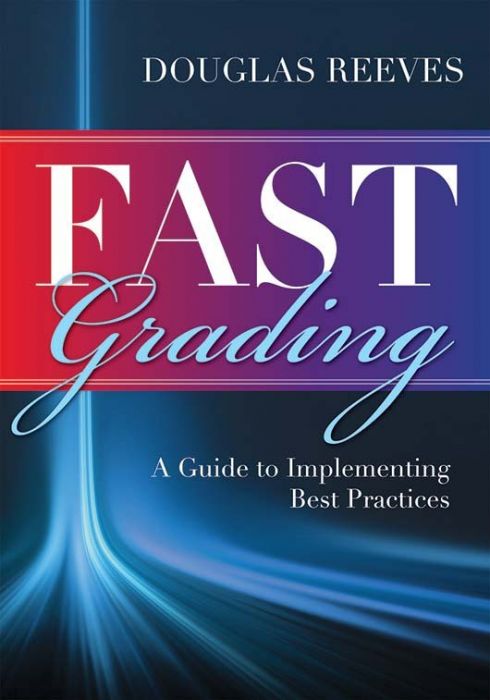 A Guide to Implementing Best Practices
Discover how to ensure schoolwide grading practices center on four essential criteria: fairness, accuracy, specificity, and timeliness.
FAST Grading
Embrace effective grading procedures that have the power to reduce failure rates, encourage learning, and enhance morale. In this three-part guide, the author presents practical strategies teachers and administrators can use to ensure their grading practices center on four essential criteria: fairness, accuracy, specificity, and timeliness. Discover how to gain support for grading reform, navigate implementation challenges, and more.
Review the importance of fair, accurate, specific, and timely grading practices.
Learn about the five mistakes educators often make that cause grading reform to fail.
Understand how to gain the support of stakeholders for grading reform, even when opinions differ.
Study how bad grading practices waste teachers time and how improved practices can save time.
Consider the experiences of schools that have tackled grading challenges.
Reflect on grading practices and plan improvements using exercises in every chapter.
---
Additional Information
Product Code: BKF647
ISBN: 9781936763870
"Want to discontinue arbitrary, even harmful, grading practices and embed practices that are fair, accurate, specific, and timely? Douglas Reeves provides both the why and how to do just that. FAST Grading is more than a must-read; it is a must read-then-act manifesto for implementing best grading practices."
"In FAST Grading, Dr. Reeves takes the conversation about improving grading practices to the next level with hard-hitting rationale for rethinking archaic paradigms. Reeves provides the language, strategies, and best professional development practices that educators at all levels of the organization can use to support this critical shift in education."
"Douglas Reeves crosses the line with another winner in FAST Grading. With years of experience working with parents and educators, Reeves prepares schools to implement meaningful grading practices. The reproducibles and end-of-chapter reflection questions will be helpful for educators for years to come."
"I tend to be blunt, so I will tell you right off that this was not the book I was hoping to review. But, as it turns out, this was exactly the book I needed to read, review, and apply. The more I read Douglas Reeves's take on best practices for grading reform, the more I knew that my district needs to share this book in a book study along with some sort of professional development. Then, and most importantly, we need to put many of these ideas to use as soon as possible."
Free Resources
Explore these powerful tools to help reach your goals.