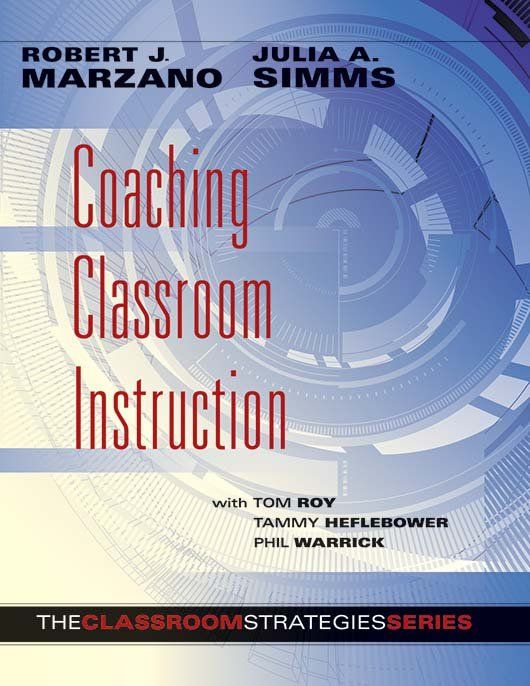 Coaching Classroom Instruction
Coaches and teachers will learn how to improve their craft using research-based strategies proven to heighten their classroom performance and boost student achievement.
Coaching Classroom Instruction
A must-have resource for coaches, leaders, and teams, this book covers approaches for boosting professional growth and macrostrategies that are responsive to student needs. Learn how to offer targeted feedback to teachers, empowering them to identify how they can improve their knowledge and skill. Step-by-step guidelines will help teachers increase their performance on the 280 research-based strategies from Becoming a Reflective Teacher.
Combine this leader resource with its teacher companion—Becoming a Reflective Teacher—in our special two-book set, Classroom Strategies for Cultivating Teacher Effectiveness.
See the other books in The Classroom Strategies Series.
Learn how coaches can help K–12 teachers employ the 41 elements of effective teaching in their classrooms using over 280 research-based strategies.
Explore research, teacher actions, desired student responses, extra support/scaffolding, and extensions for each of more than 280 strategies.
Examine various ways schools and districts can provide coaching to teachers.
---
Additional Information
Product Code: BKL013
ISBN: 9780983351269
Page Count: 272
Reproducibles
These reproducibles include handouts to copy and share, as well as forms you can fill in electronically.