Yes We Can! An Unprecedented Opportunity to Improve Special Education Outcomes
State adoption of more rigorous academic standards underscores the sense of urgency for schools to determine how to ensure all students learn at the highest levels—including multilingual learners, children with special needs, children from poverty, and children facing trauma. During this hands-on training designed for school or districtwide teams, general and special educators will discover how to utilize PLC best practices to develop collaborative partnerships and identify high-leverage structures and strategies that will level the playing field, accelerate learning, and support success for all students.
Learn strategies for building a school culture that believes all students can succeed.
Examine collaborative structures to support high levels of learning.
Explore the essential elements of a guaranteed and viable curriculum.
Understand how to design what a balanced and coherent system of assessment looks like.
Discover a protocol for unpacking and prioritizing units at the team level, including scaffolding instruction.
Know what it means to design standards-aligned instruction with a focus on tailoring learning based on data.
Realize the connections among response to intervention (RTI), professional learning communities (PLCs), and special education and how they all work together in a continuum of service.
Identify individualized education program (IEP) goals specific to student areas of deficit and aligned to priority standards.
Recognize what is important in developing systems for efficiently and formatively monitoring student progress toward learning goals.
Develop a plan for site-based next steps.
Learn from leading experts
Agenda and speakers are subject to change.
Monday, March 4th
| | |
| --- | --- |
| 7:00–8:00 a.m. | Registration and Continental Breakfast |
| 8:00–11:30 a.m. | Presentation |
| 11:30 a.m.–1:00 p.m. | Lunch (on your own) |
| 1:00–4:00 p.m. | Presentation |
Tuesday, March 5th
| | |
| --- | --- |
| 7:00–8:00 a.m. | Registration and Continental Breakfast |
| 8:00–11:30 a.m. | Presentation |
| 11:30 a.m.–1:00 p.m. | Lunch (on your own) |
| 1:00–4:00 p.m. | Presentation |
Events reach capacity quickly. Please confirm your registration before making travel plans.
Parking information: Self Parking $15 per night at DoubleTree by Hilton
There is a Complimentary shuttle to the Solution Tree Training Center through the DoubleTree Hotel. Guests must let the front desk know ahead of time that they would like shuttle service to our facilities.
If driving in, please park in the designated deck located at 607 S Spring St Little Rock AR 72201 each day connected to the Simmons Tower. Solution Tree will validate parking, so be sure to bring your parking stub with you to the workshop.
In order to receive the discounted hotel room rate, please mention Solution Tree. After the deadline listed below, rates will be determined by the hotel.
Individuals must identify themselves as part of Group to receive the special Group rate.
---
Primary Hotel
DoubleTree by Hilton Downtown Little Rock
424 W Markham St
Little Rock, Arkansas 72201
501.372.4371
Discounted Rate: (single or double) $129 per night
Deadline: February 2, 2024, or until group rate is sold out
Online reservations
Step by Step Directions:
Go to doubletreelr.com
Enter arrival/departure dates
Click the "Special Rates" box
Enter "92A" in the Group Code box
Click the "Check Rooms & Rates" box. The group rate of $129.00 per night is available for Standard King and Double Queen rooms.
Guests can also call 1-800-HILTONS and reference the Solution Tree room block to receive the discount.
"Loved all of the content. I wish this presentation was three days instead of two days."
"The presenter was great! She explains things so that any audience can understand."
"The most valuable aspect of this event were the topics of the sessions which were all valuable information that would lead any school to improvement and success for all students academic growth. "
"The breakout sessions coupled with the interaction and networking were the most valuable aspects of the event."
Venue
Solution Tree Arkansas Training Center
425 W Capitol Ave Suite #1300
Little Rock, Arkansas
---
Participation Information
You will receive a certificate of participation 6 weeks after the event concludes. Please check with your state department of education for CEU availability.
---
Additional Information
---
Included with your registration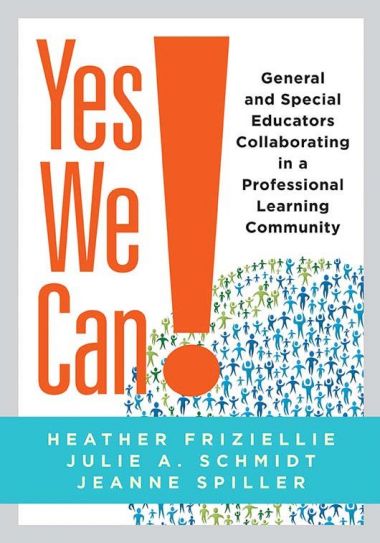 Utilizing PLC practices, general and special educators must develop collaborative partnerships to close the achievement gap and maximize learning for all.
We're enhancing your event experience. In addition to providing presentations in digital format, Solution Tree is publishing retail-quality, perfect-bound notebooks expertly designed to support your learning. Any printed handouts or worksheets integrated into your sessions will continue to be provided.