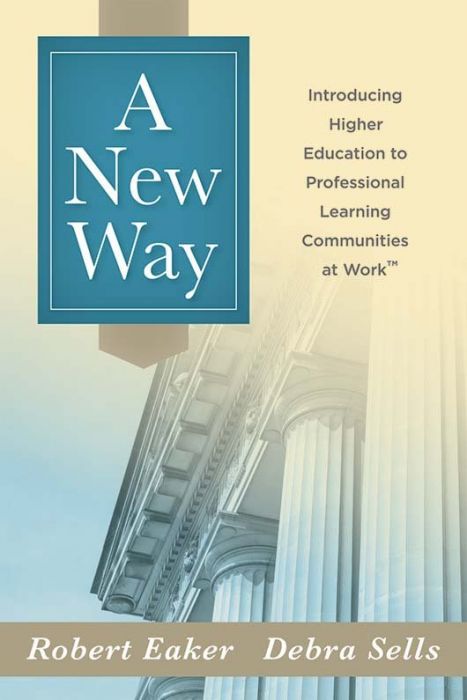 Introducing Higher Education to Professional Learning Communities at Work®
Explore the PLC process, and learn how it can reshape the way university and college leaders work together to drive student achievement.
A New Way
Drive lasting structural and cultural change. With this user-friendly guide, youll discover how to implement professional learning community practices in colleges and universities. The authors detail the great promise the PLC process has for reshaping the way leaders think and work together to drive student achievement. Practical and research-based, the process carries significant potential for improving results in higher education.
Craft a clear purpose, and review the three big ideas of a PLC.
Learn the key questions that collaborative teams must answer to improve student learning in university settings.
Explore strategies for dealing with people who are unwilling to change their practices.
Discover ways for improving academic advising and recruitment plans.
Consider the barriers in university structures and cultures that make it difficult to implement concepts that promote student success.
Related Topics
LeadershipProfessional Learning Communities at Work®School Improvement
---
Additional Information
Product Code: BKF690
ISBN: 9781942496298
Published By: Solution Tree
Page Count: 224