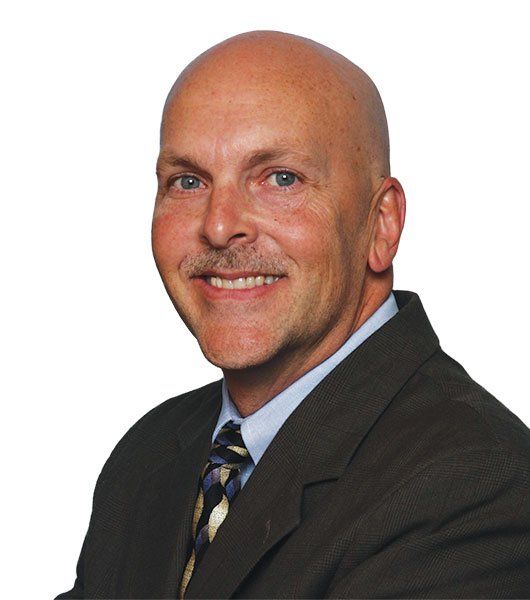 Paul C. Farmer is an experienced practitioner who started in education as a career and technical education (CTE) teacher. He has held multiple leadership roles, including department chair, teacher specialist in career and technology education, assistant principal, principal, and project director of instructional technology integration.
Paul C. Farmer
Paul C. Farmer is an experienced practitioner who has worked at the classroom, building, and central office levels. As principal of Joyce Kilmer Middle School, Paul was one of the first principals in Fairfax County, Virginia, to build a PLC. He now consults with educators at every level, from classroom teachers to systemwide leaders, helping them develop and sustain PLCs. His presentations include hands-on activities and practical applications that demonstrate how to build a collaborative culture and a learning-centered environment. Paul inspires participants by highlighting success stories and lessons learned on his own PLC journeys.
Although Paul began his educational career in the classroom, he was soon promoted to a team leader, guiding efforts to support underachieving students. That position led him to become a department chair, central office teacher specialist, curriculum writer, and staff developer. He later accepted a position as assistant principal of a 3,000-student high school in Maryland's Montgomery County Public School System. In 2005, the deputy superintendent of Fairfax County Public Schools selected Paul to be the project director of instructional technology integration. In that capacity, Paul worked with all grade levels and directed a districtwide project to build an online curriculum repository with links to assessments designed to improve student performance on Virginia's high-stakes tests.
Paul is coauthor of How to Help Your School Thrive Without Breaking the Bank and Dealing With the Tough Stuff: Practical Solutions for School Administrators.
Paul earned a master's degree in education leadership from George Mason University.
---
PLC at Work®
PLC at Work® experts have proven success in leading the PLC at Work process in a school or district. Work with them to implement a focus on learning, build a collaborative culture, and create a results orientation that leads to sustained, substantive school improvement.
RTI at Work™
RTI at Work experts focus on learning for all students and will empower you to build your own timely, targeted, and systematic intervention program. Work with them to implement a results-driven program that provides targeted instruction at all tiers of intervention.
Presentations by Paul C. Farmer
Virtual PLC Processes

Keeping Virtual Collaborations Focused

Embracing the Four Critical Questions Virtually

Developing Leadership in the Virtual Environment

PLC Overview and Orientation
A Look at How Professional Learning Communities Can Foster Strong Career and Technical Education Programs
A Closer Look at Collaboration, Essential Skills, Assessments, and Interventions
Building Successful Response to Intervention RTI Systems
Role of the Administrators in a PLC
Role of the Leadership Teams in a PLC
Creating an Effective Tier 1, Tier 2, and Tier 3 RTI
The Power of Data in a PLC
Secondary Master Scheduling for Collaboration
"Paul was fabulous! He not only put together an easy and applicable way for us to understand and practice writing SMART goals but also helped me set standards to make us a schoolwide team! I'm so pleased, as is my staff. What a great way to set the tone and kick off a new year together. Thank you!"
"Paul Farmer ignites the belief that schools can change from within. He backs up his expertise with the tools for each school to begin that first step. Loved hearing you from the first 45 seconds."
"I saw you in Washington DC and just fell in love with the idea of PLC. I was excited to come back to my district and get started. I was thrilled that you came to our district to share this idea and new thought with everyone. I can only hope everyone becomes a change agent and focuses on learning this way."
"Paul was an extremely personable and engaging presenter. He easily engages the audience with his charm and extensive knowledge."
" I absolutely loved how interactive you made this meeting, given it was through Zoom. The polls, thumbs up, chats, short quizzes, and breakout rooms were all well done! It kept us engaged, and you showed your expectations of our involvement through that."