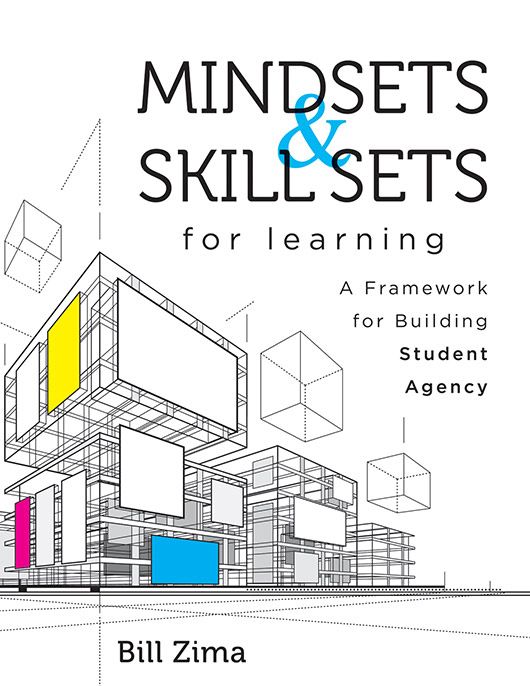 Mindsets and Skill Sets for Learning
A Framework for Building Student Agency
Rely on Mindsets and Skill Sets for Learning to help you cultivate confident thinkers who have a strong sense of agency over their lives. Use this guide to enhance your classroom culture with targeted, student-centered learning.
Add this eBook to your credit card purchase and gain immediate access.
eBooks are available on desktop, Android, and iOS via Adobe Digital Editions. eBook purchases are limited to one eBook per title, per account. Please visit the eBook FAQ for more information.
Publication date:
Only %1 left
Your guide to fostering learner self-agency and increasing student engagement
Cultivate confident thinkers who have a strong sense of agency over their lives. In Mindsets and Skill Sets for Learning, author Bill Zima clearly outlines what student agency looks and sounds like in the classroom. Rely on the book's framework to help you develop a learner-centered classroom culture, establish well-defined learning targets, deliberately plan and structure lessons, and more.
Explore the framework for building agency, and understand the importance of developing self-agency in students.
Receive detailed explanations of each component of the framework and end-of-chapter assignments that ask readers to apply their learning.
Study the agency unit planner, and utilize the planner to design student-centered learning experiences that develop learner agency and skills.
Receive firsthand perspectives from teachers and students who have transformed learning and increased student engagement with the framework.
Related Topics
---
Additional Information
Product Code: BKL051, EKL041
ISBN: 9781943360352
Published By: Marzano Resources
Page Count: 168
"Pioneers in competency-based education and personalized learning believe that student agency is the bedrock of meaningful change in the field. With varying views informing classroom teachers and school leaders' decisions, Bill Zima provides a unifying framework for what student agency is and how to achieve it. Mindsets and Skillsets for Learning carefully outlines a logical progression from establishing a classroom culture through multiple instructional moves, all designed to nurture students' beliefs that they have the ability to change their lives. This book is more than another meaningful contribution to the broader discussion about student agency. Zima differentiates his work by leveraging his considerable experiences as an educator and coach, particularly in competency-based systems, to bring simplicity to complexity. Mindsets and Skills for Learning is a book that will last the test of time, inspiring educators with clarity and direction as they prepare students for a rewarding future."