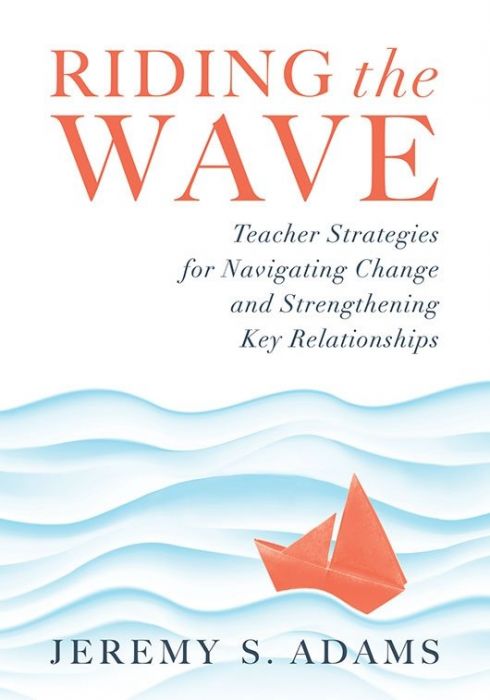 Teacher Strategies for Navigating Change and Strengthening Key Relationships
Deftly navigate the constant cycles of change and truly thrive in the classroom with the support of this actionable resource. Build strong relationships with classroom management strategies and empowering leadership. Achieve professional fulfillment by responding to changes in education with meaningful self-care.
Navigate changes in education and achieve professional fulfillment by building strong relationships
Deftly navigate the constant cycles of change and reform with the support of this actionable resource. Author Jeremy S. Adams identifies five key teacher relationships—the self, students, colleagues, administrators, and the community—and outlines how change impacts each. Discover concrete strategies for not only strengthening these relationships but also rediscovering professional purpose and truly thriving in the classroom.
Recognize the waves of change that are characteristic of 21st century education.
Explore the dynamics of the five key relationships in which classroom teachers are involved.
Identify the ways in which teacher morale affects teacher efficacy and collaboration, as well as overall school morale.
Reflect on and respond to the problem or strategy presented at the end of every section.
Learn specific research-based strategies for improving the five key relationships.
Related Topics
Educator WellnessInstructionTeacher Efficacy
---
Additional Information
Product Code: BKF936
ISBN: 9781949539592
Published By: Solution Tree
Free Resources
Explore these powerful tools to help reach your goals.