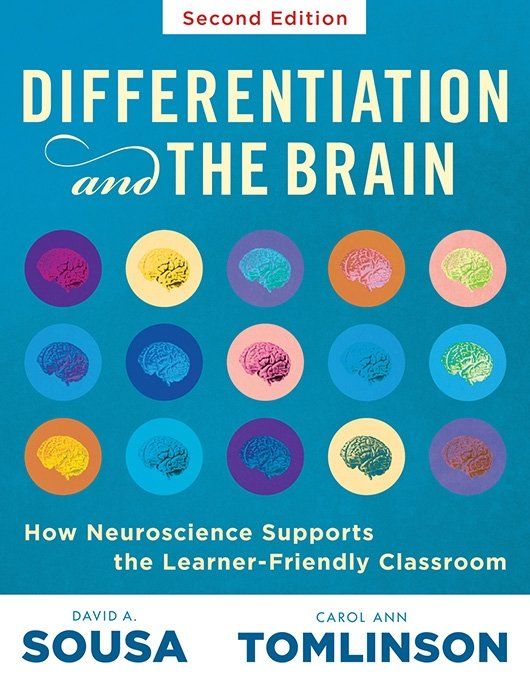 Differentiation and the Brain
How Neuroscience Supports the Learner-Friendly Classroom, Second Edition
Understand current educational neuroscience research and gain differentiated instruction and brain-based learning strategies for teaching diverse learners.
Add this eBook to your credit card purchase and gain immediate access.
eBooks are available on desktop, Android, and iOS via Adobe Digital Editions. eBook purchases are limited to one eBook per title, per account. Please visit the eBook FAQ for more information.
Publication date:
Only %1 left
Use Brain-Based Learning and Neuroeducation to Differentiate Instruction
Students are becoming more academically and culturally diverse, making it more important than ever to shift away from a one-size-fits-all approach to teaching and learning. The second edition of this best-selling book will help you create truly effective, brain-friendly classrooms for all learners. The authors share an array of updated differentiated instruction examples, scenarios, and exercises, as well as the latest educational psychology research from cognitive psychology, neuroscience, and pedagogy.
Learn more about teaching diverse learners using brain-based learning strategies:
Explore how the brain learns and approaches to differentiation.
Sharpen your knowledge of developmental cognitive neuroscience and educational psychology to teach the best content in the best possible way.
Use the knowledge of educational neuroscience (neuroeducation) to benefit the students you teach.
Design and implement strategies for effective differentiated instruction.
Create a positive and productive learning environment that supports diversity in the classroom.
A joint publication of ASCD and Solution Tree
Related Topics
Brain-Compatible LearningDifferentiated InstructionInstruction
---
Additional Information
Product Code: BKF804,EKF397
ISBN: 9781945349522
Published By: Solution Tree
Page Count: 240
"Expert and engaging with clear, vivid descriptions of the principles used in real classrooms, Differentiation and the Brain, Second Edition makes the fields of neuroscience and differentiation accessible. It is a welcome contribution from two of the most amazing thinkers of our time."
"Tomlinson and Sousa provide a solid rationale for differentiation in educational neuroscience and then offer practical strategies for embedding differentiation into classroom practices—a go-to resource for teachers!"