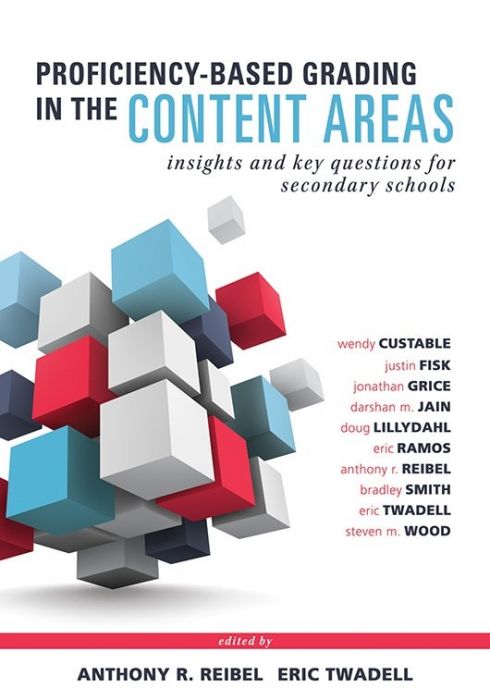 Proficiency-Based Grading in the Content Areas
Insights and Key Questions for Secondary Schools
Discover a clear path for implementing a proficiency-based grading (evidence-based grading) system where student growth is at the heart of every classroom, in every content area, from career and technical education to world languages.
Adapting Evidence-Based Grading for Content Area Teachers
No matter the content area or grade level, proficiency-based grading puts student growth at the heart of the classroom. Designed for content-area teachers and administrators, Proficiency-Based Grading in the Content Areas details how to implement evidence-based grading and maintain its effectiveness over time. This book equips any educator—from technical to fine arts—with the tools to make the shift to focusing on standards and competency.
Use proficiency-based grading (also known as evidence-based grading) to drive student success:
Become familiar with the basic concepts and essential decisions of evidence-based grading that apply to teaching in all content areas.
Study individual-level and institutional-level grading decisions and how they differ from each other.
Become familiar with the steps, paradigm shifts, and pedagogy necessary to implement proficiency-based grading in a particular content area.
Study the ways proficiency-based grading differs from content area to content area and the unique benefits it offers to each.
Follow a structure that mirrors flow psychology and Mihaly Csikszentmihalyi's five stages of creativity.
---
Additional Information
Product Code: BKF837
ISBN: 9781947604155
Page Count: 312
"Proficiency-Based Grading in the Content Areas provides educators with relevant and actionable steps to help shift their grading practices from a transactional model to one that focuses on learning outcomes. No other book provides content-specific examples of putting proficiency-based grading into practice in ways that help build student efficacy. This book should be required reading for any high school teacher looking to revolutionize the classroom."
"Figuring out how to use assessment to help students learn is a powerful process. At award-winning Adlai E. Stevenson High School, teachers work in teams, administrators are in the loop, and students are the focus. Proficiency-Based Grading in the Content Areas offers a comprehensive, methodical, and compassionate approach to systemic improvement of grading practices."