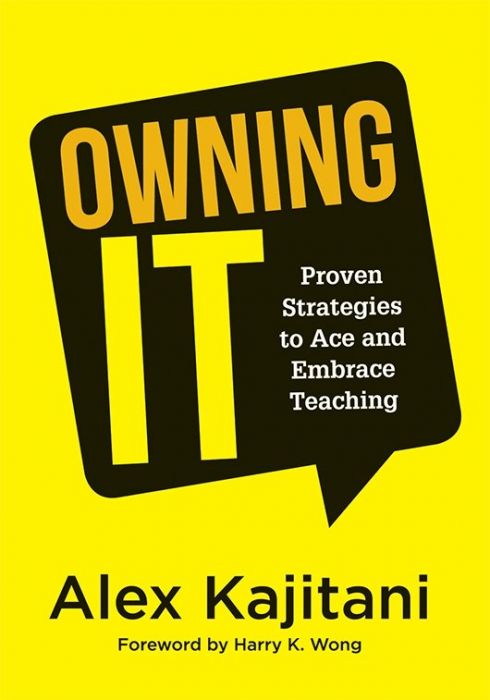 Proven Strategies to Ace and Embrace Teaching
With its conversational style, Owning It prepares teachers both new and experienced to take command of their many roles in their classrooms, schools, and communities. Learn to embrace the struggles teachers face daily and implement effective teaching strategies to ensure all students succeed and close the achievement gap for youth at risk.
Add this eBook to your credit card purchase and gain immediate access.
eBooks are available on desktop, Android, and iOS via Adobe Digital Editions. eBook purchases are limited to one eBook per title, per account. Please visit the eBook FAQ for more information.
Publication date:
Only %1 left
Empowering teachers to own their careers, teach effectively, and develop strong relationships
Change is coming at us from all angles: technological, cultural, social, and environmental. This presents a great challenge—and a great opportunity—in schools and in the teaching profession. With Owning It, you'll discover an array of easy-to-implement strategies designed to help you excel in the myriad of modern-day responsibilities of teachers and educators: classroom leader, mentor, colleague, team member, and public professional.
This book will empower teachers to own their careers, teach effectively, and develop strong relationships:
Acquire straightforward strategies for dealing with everyday situations found in classrooms, schools, and communities.
Understand the multifaceted role of a teacher in today's schools and how to balance the numerous responsibilities—from classroom management to relationships with colleagues.
Feel inspired and motivated to bring out the best in yourself as well as in your students.
Observe creative approaches to improve teaching strategies and student engagement.
Answer reflection questions to connect with and relate to the strategies covered in the book.
Related Topics
Classroom Management & BehaviorInstructionStudent Engagement
---
Additional Information
Product Code: BKF835, EKF428
ISBN: 9781947604117
Published By: Solution Tree
Page Count: 232
"Owning It offers the kind of real answers that real teachers seek, for all the roles they play—from working with students in the classroom, to interacting with colleagues in staff meetings, to representing this crucial profession in the community."
"Alex Kajitani's research-based and insightful book provides practical solutions and inspiration for all teachers, no matter what, who, or where they teach."
"Reading Alex Kajitani's work is as real as it gets, like having an intimate conversation with a friend in your living room. Owning It is an essential resource for both novice and veteran teachers alike. It tackles all the challenges that classroom leaders face, and it is a welcoming, practical resource you'll return to again and again."
"Every new teaching credential ought to come with a copy of Owning It, Alex Kajitani's masterful tome of strategies and classroom solutions for teachers. He knows many of us need help to fill in those blanks that pop up in our daily work and this book gives us that help in the form of practical guidance we need to not only save our sanity, but to thrive in this complex, wonderful world of teaching."
"Alex Kajitani has taken some of the big, complex issues that every teacher faces and distilled them into strategies any teacher can immediately implement. This is a book that should be on every educator's shelf."
"I've seen Alex Kajitani's inspiring and motivating presentations work wonders with my own faculty and staff, and with Owning It, he offers a must-read for every teacher and administrator. This book will ignite your passion to own why you teach!"