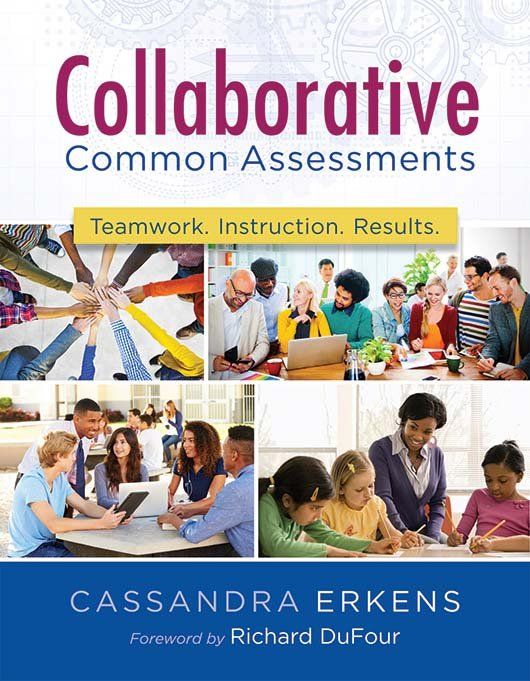 Collaborative Common Assessments
Teamwork. Instruction. Results.
Explore the practical steps teacher teams must take to establish clear, comprehensive assessment systems that guide instruction and strengthen PLCs.
Collaborative Common Assessments
Reignite the passion and energy assessment practices bring as tools to guide teaching and learning. Strengthen instructional agility in professional learning communities with collaborative common assessments that collect vital information and consider all levels of the organization. Explore the practical steps teacher teams must take to establish clear, comprehensive assessment systems, and discover how to continually improve results.
Read case studies of schools that have effectively implemented collaborative common assessment systems.
Learn the phases in the collaborative common assessment process and the benefits of engaging in this process.
Evaluate criteria vital to prioritizing standards.
Consider crucial questions to guide data conversations.
Access tools for prioritizing standards and designing assessments.
Related Topics
AssessmentProfessional Learning CommunitiesTeams
---
Additional Information
Product Code: BKF605
ISBN: 9781936763009
Published By: Solution Tree
Page Count: 192
"Cassandra Erkens clearly lays out misconceptions and pitfalls teams are likely to encounter. She makes a strong argument for the importance of PLC-embedded collaborative common assessment development and offers effective protocols that help teams understand and act on their data."
"Collaborative Common Assessments is set to become the definitive guide for educators who are serious about utilizing common assessments to support learning rather than simply monitoring it. Grounded in research, thorough in explanation, and supported by powerful examples and stories from the field, this book will guide PLCs to use common assessments to impact both learners and teachers in positive, meaningful, results-driven ways."
"Assessment is the process of gathering evidence of student achievement to inform instructional decision making. Cassie helps us understand that the quality and helpfulness of the decision turns on the quality of the evidence on which it is based. When the decision context calls for comparable evidence across classrooms, she shows us why common assessments are the key to success. In such instances, I urge that you follow her instructions."
"Collaborative Common Assessments brings compelling clarity, meaning, and power to the work of common assessments—not as another high-stakes assessment event, but as a focused practice that helps all students learn. Through a well-designed, research-based framework, this book is an excellent guide for educators in their pursuit of authentic collaboration that helps bring hope and inspiration to students. The practical strategies and tools provide invaluable explanations and ideas that lead to significant collaboration, with deep impact on students and teachers alike."
"Erkens provides educators with a comprehensive resource to effectively implement and utilize data from common formative assessments so they can benefit students—those that matter the most. This amazing, extensive, and well-researched resource is a must for schools to implement high-quality assessment and data at the school level."
"Collaborative Common Assessments provides the practical steps to show teams how to create and analyze assessments—practices which dramatically improve learning for students and teachers alike!"
Free Resources
Explore these powerful tools to help reach your goals.