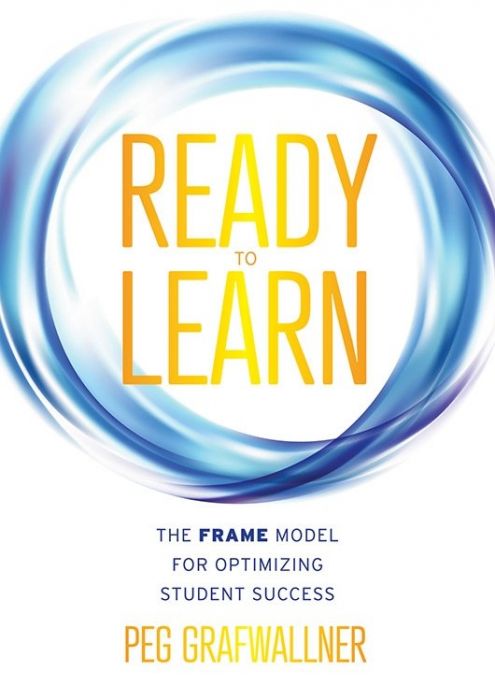 The FRAME Model for Optimizing Student Success
Rely on Ready to Learn's five-step FRAME model to help you create motivating and engaging learning experiences for any grade level or content area. This resource by Peg Grafwallner motivates students to learn through effective feedback and guided practice.
A results-oriented approach for motivating students to learn and achieve academic success
Ready to Learn introduces the FRAME model, a results-oriented approach for creating meaningful and motivating learning experience across grade levels and content areas. Rely on the model's five steps—(1) focus, (2) reach, (3) ask, (4) model, and (5) encourage—to help you launch engaging lessons, articulate clear expectations, and offer effective feedback.
Explore how the FRAME model supports teachers in planning and delivering a meaningful learning experience to every student.
Discover strategies for engaging students within the first ten minutes of class and carrying this motivation throughout the lesson.
Understand how encouraging peer observations and feedback among teachers will improve instructional practice.
Study the FRAME model in real-world situations and utilize reflection questions to reinforce learning.
Examine sample lesson plans and receive a template for planning lessons using the FRAME model.
Related Topics
---
Additional Information
Product Code: BKF922
ISBN: 9781949539318
Published By: Solution Tree
Page Count: 152
"Ready to Learn offers both novice and veteran educators a highly adaptive framework to structure learning that leads to improved outcomes for all students. If you are looking to take student learning to the next level of success, this book is a must read."
"Ready to Learn recognizes that curricular knowledge is important but that the best content-driven lessons may fail without engaging instruction. This book provides an easy-to-adopt model for teachers to engage students throughout a lesson. It is a solid resource for increasing a school's instructional capacity."
"Ready to Learn is a tremendous book that provides encouragement, inspiration, and the resources to empower educators to make meaningful changes in their teaching practice. The FRAME model is brilliant, and teachers can implement it regardless of grade level or content area to develop supportive relationships with students as they learn and reflect together. I recommend this book to any educator looking to improve their teaching practice and enhance learning opportunities for students."
"Realistic, compelling, and well-researched, Peg Grafwallner's book is a must-read. It succinctly captures five indispensable components of teaching and shows how they can be used for multiple purposes in daily lesson planning, classroom instruction, and learning with colleagues."
"For the field of education, the elephant in the classroom that every teacher sees, but few dare to acknowledge, is the dearth of teaching approaches capable of producing sustained effects on student learning. In Ready to Learn, Peg Grafwallner acknowledges the elephant and bravely sends it on its way by presenting teachers with proven methods for implementing classroom structures and instructional practices that power up their teaching and energize the learning of their students."