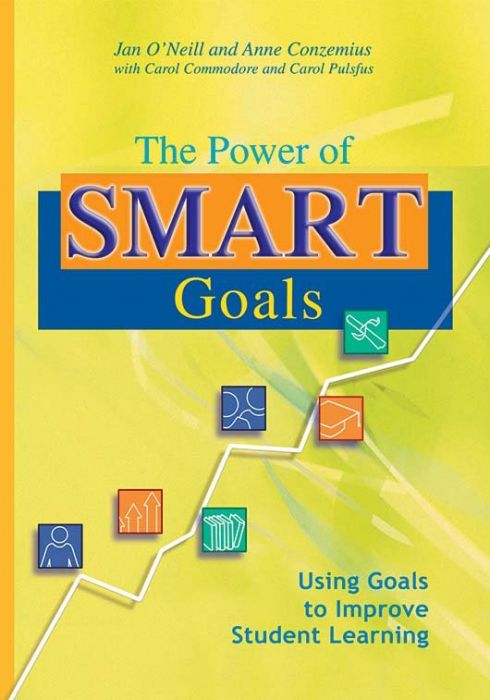 The Power of SMART Goals
Using Goals to Improve Student Learning
This easy-to-read guide will help your staff set effective goals that are Strategic and Specific, Measurable, Attainable, Results-based, and Time-bound. That's SMART!
The Power of SMART Goals
Help staff focus on results, and implement SMART (Strategic and specific, Measurable, Attainable, Results oriented, and Time bound) goals to transform your school into a place where every student meets or exceeds standards. The authors present four success stories from real SMART schools and several frameworks for adult and student goal setting that lead to real results.
Learn about the barriers to goal setting and monitoring.
Discover how to keep goals alive through supportive systems, policies, structures, and skill building.
Examine case studies from real schools that are turning challenges into opportunities for learning and improvement.
Understand the roles of assessment and professional development practices in goal setting and improvement.
Related Topics
---
Additional Information
Product Code: BKF207
ISBN: 9781932127874
Published By: Solution Tree
Page Count: 232
Free Resources
Explore these powerful tools to help reach your goals.