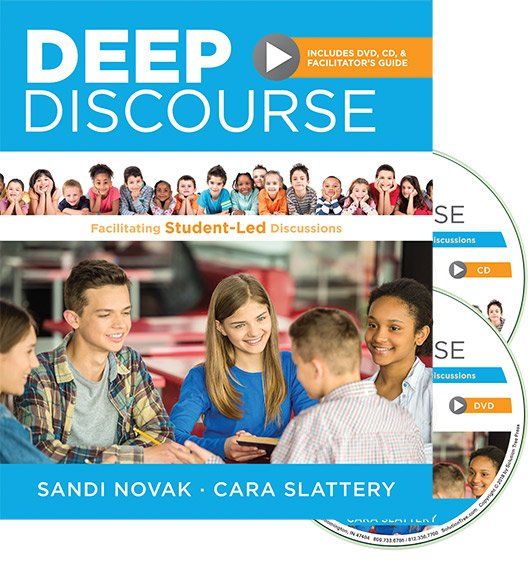 Deep Discourse [DVD/CD/Facilitator's Guide]
This video workshop shows real classrooms in action and demonstrates how to improve students' knowledge and skills by engaging them in learning-rich discussions.
Deep Discourse [DVD/CD/Facilitator's Guide]
Expanding on the book Deep Discourse, this video workshop shows real students and real classrooms in action. Ideal for K–12 teachers, principals, literacy leaders, and district administrators, the DVD explores the student-led discussion framework and demonstrates how to use it at any grade level to ensure learners develop critical-thinking, problem-solving, and self-directed learning skills.
View high-quality footage demonstrating students engaging in deep discourse.
Learn how to apply the student-led discussion framework when designing instruction.
Explore questions for stimulating students' critical thinking in multiple subject areas.
View real students' thoughts about being involved in their own student-led discussions.
Benefit from a facilitator's guide with tailored activities and strategies to reinforce participants' knowledge.
Related Topics
21st Century SkillsInstruction
---
Additional Information
Product Code: DVF073
ISBN: 9781945349218
Published By: Solution Tree