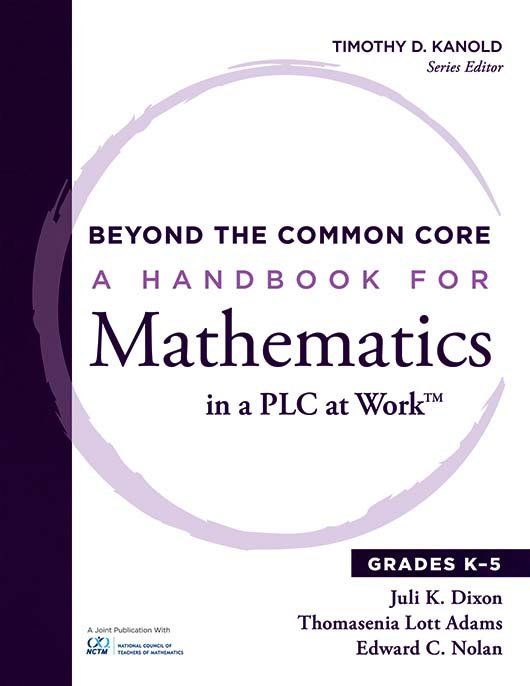 A Handbook for Mathematics in a PLC at Work™, Grades K–5
Learn 10 high-leverage actions your collaborative team should take before, during, and immediately following a unit of grades K–5 mathematics instruction.
Sale prices valid in continental US only and not applicable on previous orders. Sale prices are not valid for bookstores, distributors, or resellers. Multiple discounts do not apply. No return of sale items.
Beyond the Common Core
Focus your curriculum to heighten student achievement. Learn 10 high-leverage team actions for grades K5 mathematics instruction and assessment. Discover the actions your team should take before a unit of instruction begins, as well as the actions and formative assessments that should occur during instruction. Examine how to most effectively reflect on assessment results, and prepare for the next unit of instruction.
See the other books in the Beyond the Common Core series
Identify and cultivate the elements of mathematics instruction and assessment that yield the greatest impact on student learning.
Increase student learning through 10 steps known as high-leverage team actions for mathematics instruction and assessment.
Understand teacher actions that develop student understanding and skill for lower- and higher-cognitive-demand mathematical tasks every day, every lesson, every unit, every year.
Access reproducibles and appendices to gain instructional strategies aligned with your states standards.
Related Topics
InstructionMathematics at Work™MathematicsProfessional Learning Communities at Work®Professional Learning Communities
---
Free Resources
Explore these powerful tools to help reach your goals.