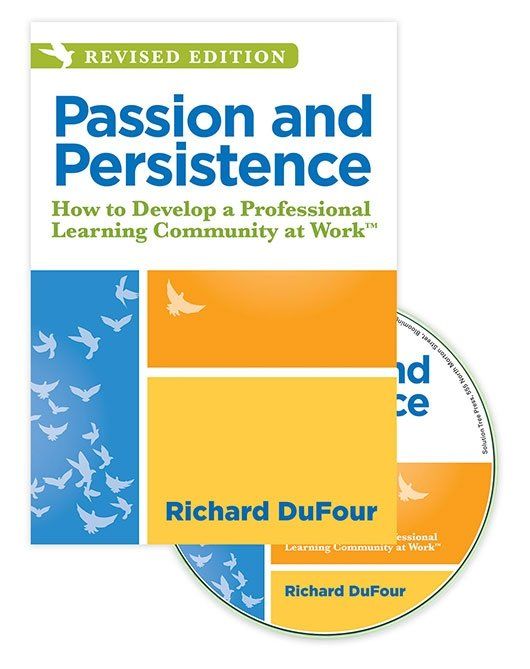 Passion and Persistence [DVD/CD]
How to Develop a Professional Learning Community at Work™
This 7-minute motivational video for teachers, administrators, and staff from Richard DuFour will help you start and sustain the PLC process. Use the professional learning community video and bonus footage to inspire a collaborative team environment in your school or district.
An inspirational team collaboration and PLC video to inform and motivate your teachers
Use this inspiring 7-minute PLC video to motivate your school or district to create their own professional learning community (PLC) and collaborative environment. In the latest version of the best-selling Passion and Persistence DVD, Richard DuFour provides a short, impactful overview of essential PLC components. The revised team collaboration video contains the memorable quotes and lighthearted humor that made the first edition so special, along with new interviews with acclaimed PLC at Work™ experts Rebecca DuFour and Robert Eaker.
Use this inspirational video for teacher team collaboration to:
Motivate your school or district to implement a professional learning community
Teach the key components of the PLC process
Understand the benefits of collaboration in ensuring learning for all
Review current research that reinforces Dr. DuFour's main points
Watch inspirational bonus footage featuring thought leaders Rebecca DuFour and Robert Eaker
Related Topics
LeadershipProfessional Learning Communities at Work®
---
Additional Information
Product Code: DVF076
ISBN: 9781947604483
Published By: Solution Tree