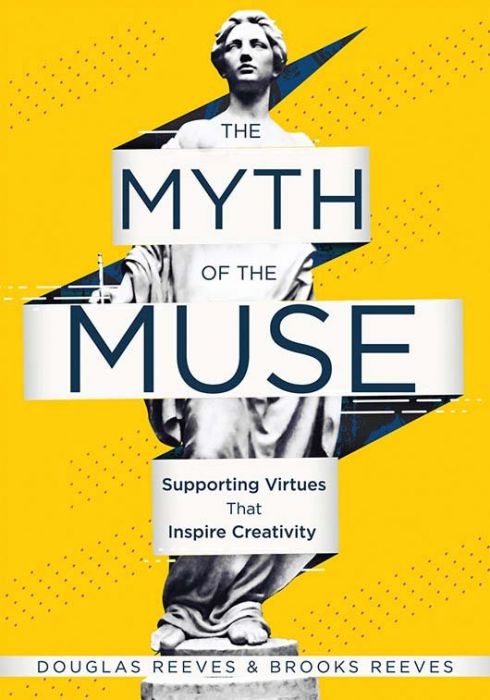 Supporting Virtues That Inspire Creativity
The authors argue that creativity is not spontaneous or inborn but a process that educators can cultivate in the classroom.
The Myth of the Muse
Creativity is crucial in helping students achieve success. The authors argue that creativity is not spontaneous or inborn but a process that can be cultivated by utilizing seven virtues" that inspire creativity: curiosity, versatility, synthesis, discipline, collaboration, experimentation, and tenacity. Ideal for team study and discussion, the book includes assessment rubrics as well as sample activities and practical guidelines to encourage and facilitate creativity.
Using this book, K12 teachers and administrators will:
Engage in conversations about creativity
Consider the crucial elements of creativity
Challenge their preconceptions about creativity
Explore the work of great creative people throughout history
Gain advice on what practices both educators and policymakers should avoid and emulate in applying creativity
Reflect creatively based on prompts provided at the end of each chapter
Related Topics
---
Additional Information
Product Code: BKF655
ISBN: 9781935249481
Published By: Solution Tree
"This book is an ideal tool for administrators and faculty to use to deepen understanding of what it means to be creative and how to develop creativity in our students."
"In The Myth of the Muse, Reeves and Reeves start the conversation about the virtues of creativity—a topic so relevant to today's schools. They masterfully weave research with practical examples throughout the book, prompting meaningful reflection at every turn. This book is an inspiring contribution that all educators (teachers, coaches, principals, and administrators) need to read!"
"I had a hard time putting the book down. I was so impressed. What a great read, and an essential text. I'm so glad that I got a chance to read it.

"My overall feeling about this book is one of gratitude. As a researcher, I am grateful for the firm positioning of creativity as practical, reasonable, and essential to the function and progress of humankind. As a teacher, I am grateful for the framing of creativity as a skill that can and should be a part of everyday classroom practice. Reeves and Reeves rewrite creativity in such a way that it becomes possible and doable, wrenching it out of the ethereal realm of inaccessibility, and rewriting this valuable skill, making it just as essential as reading and arithmetic.

"One thing I love about this book is that it frames creativity as possible. No longer is it a virtue only bestowed on certain individuals; creativity is opened up as something that may be grown, cultivated, and scaffolded in the lives of learners. I believe that it is essential that we take on this perspective as we work to educate future innovators.

"Reeves and Reeves wrench the ethereal quality out of the concept of creativity, making it something possible, something doable, and something constructive.

"Reeves and Reeves call creativity out, making visible its practical foundations. Creativity is work. It is good work. It is rewarding work. But it is work all the same, work that requires mundane demands in order to achieve the exceptional.

"The concepts presented by Reeves and Reeves take creativity out of the ether, dragging it resolutely into the problems and challenges of the real world. In this book, creativity is released from the bondage of the extracurricular and positioned as a practical tool, essential for our survival.

"I appreciate how Reeves and Reeves explore complex, seemingly erudite concepts and then immediately connect them to the life of the classroom, asking questions and offering suggestions that are both lofty and refreshingly practical."
"Each virtue is a thought-provoking meditation conveyed through a kaleidoscope of perspectives, including art, culture, history, science, and education. I particularly like the questions for reflection and discussion, as well as the practices for experimentation. While The Myth of the Muse is written primarily for K–12 educators, it is definitely worth reading for your own personal development, as well as developing your creative leadership capabilities."
"The Myth of the Muse helped me to realize that my life as a teacher will always be directly informed by my own artistic practices, both as a demonstrator for my students and as a creator of opportunities for learning and growth. The book contains well-documented sources in the bibliography and in text citations, making it incredibly easy for educators and readers of all kinds to immediately absorb the resources that made The Myth of the Muse possible."
Free Resources
Explore these powerful tools to help reach your goals.