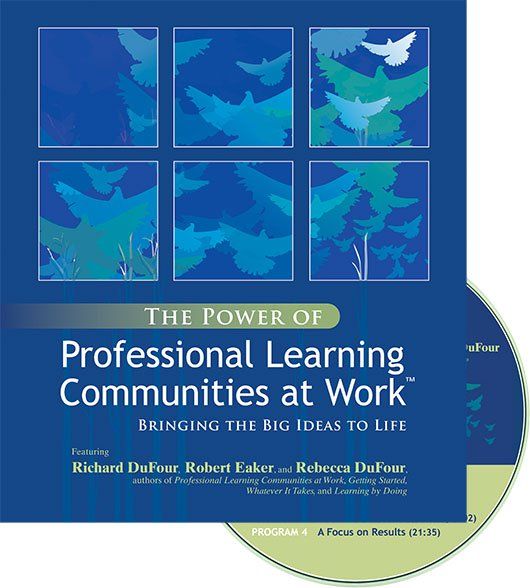 The Power of Professional Learning Communities at Work®
Bringing the Big Ideas to Life
This video series explores eight diverse schools implementing PLC at Work concepts. Watch teachers and administrators engage in candid conversations and collaborative meetings to improve student learning.
The Power of Professional Learning Communities at Work®
Discover how your school can make the shift to a focus on learning, collaboration, and results to radically improve student learning—even in schools facing 21st century challenges like mobile populations, increasing numbers of English learners, and high poverty. Learn from educators in eight diverse PLCs who share their successful strategies and inspiring experiences in candid conversations and unscripted team meetings.
Leverage a big-picture overview of the big ideas that distinguish a PLC from a traditional school.
Discover research-based strategies for putting PLC theories into actionable measures to improve learning.
Find critical tools and techniques for shifting the focus from teaching to learning.
Develop a complex understanding of why collaborative teams focused on a common goal will benefit both students and teachers.
Defend a rationale for using common formative assessments to set goals and monitor progress.
Related Topics
Professional Learning Communities at Work®Professional Learning Communities
---
Additional Information
Product Code: DVF052
ISBN: 811796010483UPC
Published By: Solution Tree