Free Reproducibles
The Agile Learner
Empower your students to become confident learners in a world of constant change. In The Agile Learner, author James Anderson draws from ample research to detail the dispositions, skills, and behaviors every student needs for lifelong success. Use this resource to boost teacher and student efficacy and enhance learners' 21st century skills.
Benefits
Understand the concept of the agile learner as it relates to complementary research on growth mindset, habits of mind, and practice.
Explore the many external mindset movers that may push one's mindset along the continuum of fixed versus growth.
Recognize the role of teachers' mindsets in student learning and instruction.
Study the four rules of talent: (1) choice, (2) practice, (3) effort, and (4) unlimited growth.
Consider new ideas about talent and achievement.
Get your copy today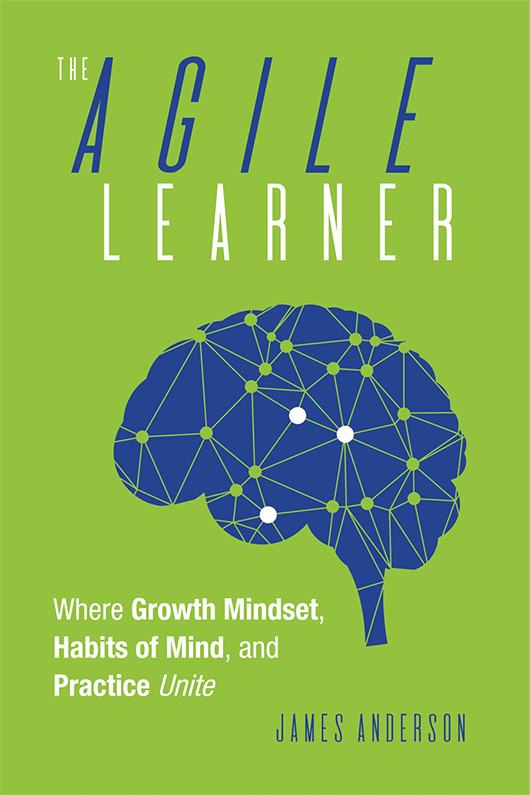 ---
Table of Contents
Chapter 1: The Agile Learner
Chapter 2: Why Mindset Is Important
Chapter 3: The Mindset Continuum and Mindset Movers
Chapter 4: Teacher Mindset
Chapter 5: How Do We Achieve Growth?
Chapter 6: The Rule of Choice
Chapter 7: The Rule of Practice
Chapter 8: The Rule of Effort
Chapter 9: The Rule of Unlimited Growth
Chapter 10: New Ideas About Talent
STUDY GUIDE
PRINTABLE REPRODUCIBLES
Please visit www.jamesanderson.com.au/p/TheAgileLearnerDownloads for reproducible versions of the figures in this book related to the following author-created infographics:
The Mindset Continuum
Understanding the Fixed and Growth Mindset Responses
The Learning Plateau
The Emotional Cascade of the Performance Plateau
Sixteen Habits of Mind
Learning Agility
Effective Effort Matrix
Copyright © 2017 by James Anderson