All of our on-site services are available in a virtual learning format
Our On-Site Literacy Professional Learning
Ignite the passion for reading and writing in your students. You can count on our literacy experts, authors, and teaching resources to help you meet your state's standards for literacy and integrate academic reading comprehension and language development across all content areas. We'll bring the most effective literacy teaching strategies to your school or district to ensure all students succeed.
Where are you on your professional learning journey?
Your Goal
Building Your Skills
One‑Day Services
Keynote
An expert author or certified associate will help engage your team to advance your literacy practices. Our keynoters have direct experience with the foundational aspects of literacy development as well as continued support for developing readers at all levels.
The New Art and Science of Teaching Writing
Support students in reaching desired learning outcomes in areas of literacy, particularly writing.
Learn research-based instructional strategies and assessments best suited to teaching writing, as well as some reading, skills.
Examine samples of writing rubrics, proficiency scales, and checklists, and learn effective teaching methods to use them as assessment and instructional tools.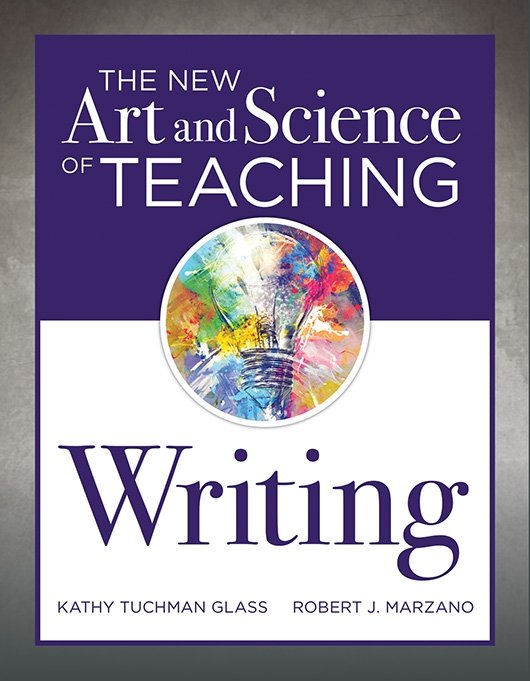 Recommended Resource
The New Art and Science of Teaching Reading
Increase the effectiveness of reading instruction by understanding how literacy develops.
Discover a content-specific model of reading aligned to the general framework of The New Art and Science of Teaching.
Explore reading-focused instructional strategies related to feedback, content, and context.
Understand how to differentiate literacy activities to meet the unique needs of every student.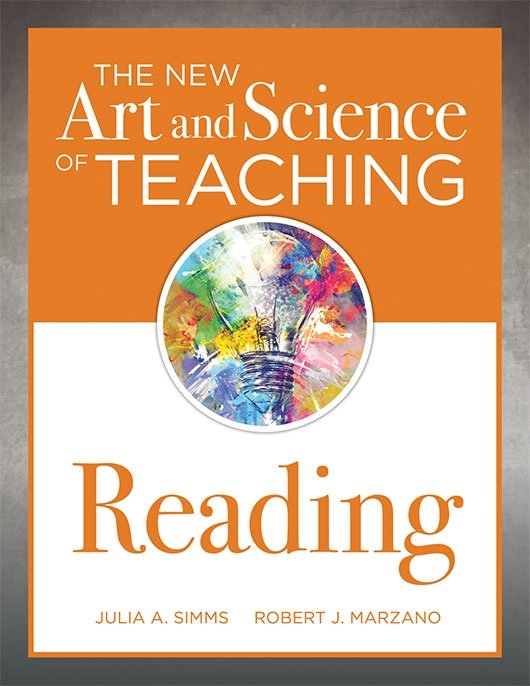 Recommended Resource
Implementing Authentic Literacy Practices in Secondary ELA Classrooms
Reinvigorate literacy teaching and learning in secondary ELA classrooms by implementing authentic reading and writing practices. Empower teachers, students, and administrators to use these ideas, strategies, and tools to leverage the interest and motivation of individual students, transforming literacy learning experiences while moving beyond traditional ELA practices.
Understand what authentic literacy is and why it is important.
Analyze current literacy research and implications.
Examine and project an action plan for building teacher expertise around authentic literacy.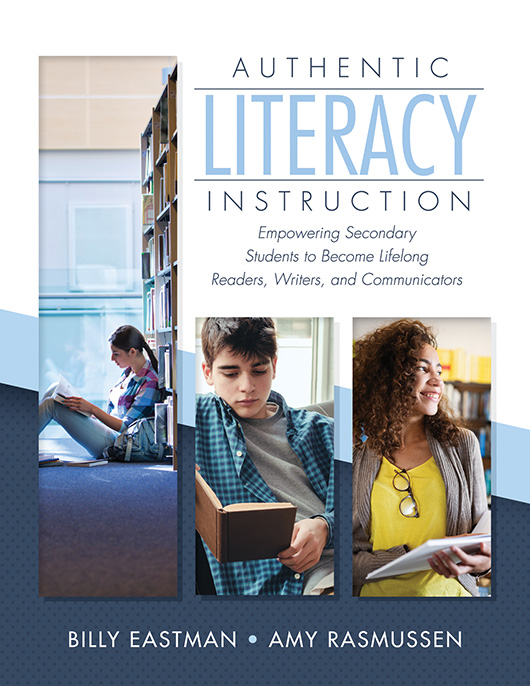 Recommended Resource
Your Goal
Deepening Your Skills
Two‑to‑Four‑Day Services
Literacy Strategies to Master the Standards
Promote deep understanding by helping readers absorb information in a text—recognizing assumptions, background knowledge, and biases.
Understand the major components of close reading.
Discover how to differentiate between questions that do and do not require evidence from text.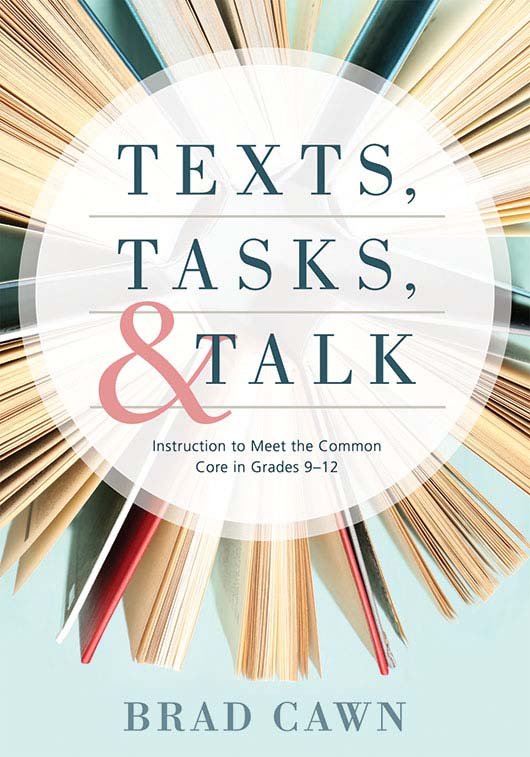 Recommended Resource
Building Vocabulary and Academic Language
Explore the standards specific to vocabulary, and gain ideas for curriculum and instruction to ensure students develop word-solving skills.
Examine the role of modeling and student interaction to increase the use of academic language among both English learners and native speakers.
Acquire the instructional practices exemplary teachers use for vocabulary development.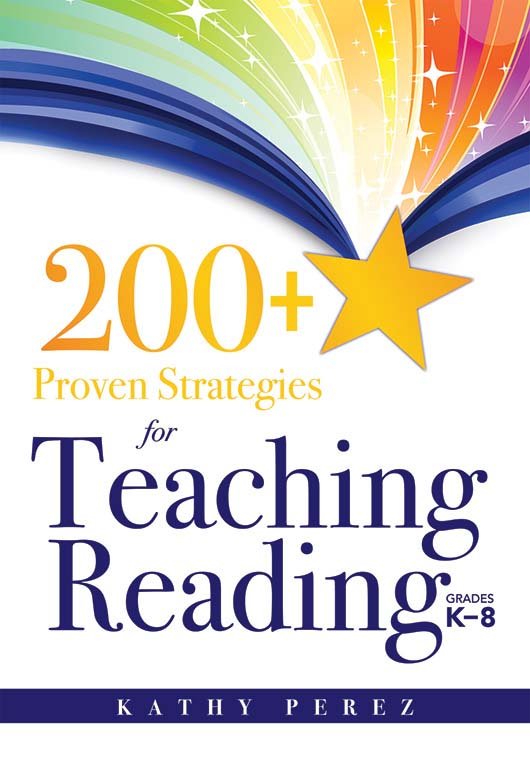 Recommended Resource
Close Reading Skills
Discover how to effectively use challenging texts at all grade levels, and ensure students acquire close reading skills.
Identify essential characteristics of a close reading lesson.
Support students during close reading.
Teaching with Complex Texts
Ensure all learners become successful close readers of complex texts.
Select the appropriate texts for each student and apply scaffolding to support his or her growth.
Use complex texts as a tool for teaching and learning.
Help students master comprehension of complex texts.
Elementary Reading Intervention Strategies
Acquire a toolkit for scaffolding instruction for all students, and learn how to design a customized intervention plan for your classroom, school, or district.
Scaffold challenging comprehension skills like inferencing, summarizing, and monitoring.
Teach inference with sample lessons using authentic text examples.
Teach more vocabulary in less time with greater understanding and retention.
Integrating Makerspace Ideas into Elementary Literacy Education
Transform literacy teaching and learning by integrating maker projects for elementary classrooms. Teachers and administrators use these tools and strategies to construct innovative opportunities for students to boost comprehension, increase vocabulary knowledge, and improve writing skills.
Examine the ways maker education and project-based learning (PBL) can enhance teaching and empower student engagement and learning.
Learn how to reimagine instruction to ensure students build crucial literacy, collaboration, and thinking skills.
Become familiar with various low-tech and low-cost strategies and how to utilize them in flexible learning spaces or makerspaces in the elementary classroom or school.
Empower students to become passionate, creative thinkers.
Engage with checklists and planning tools for incorporating a maker education curriculum in your classroom.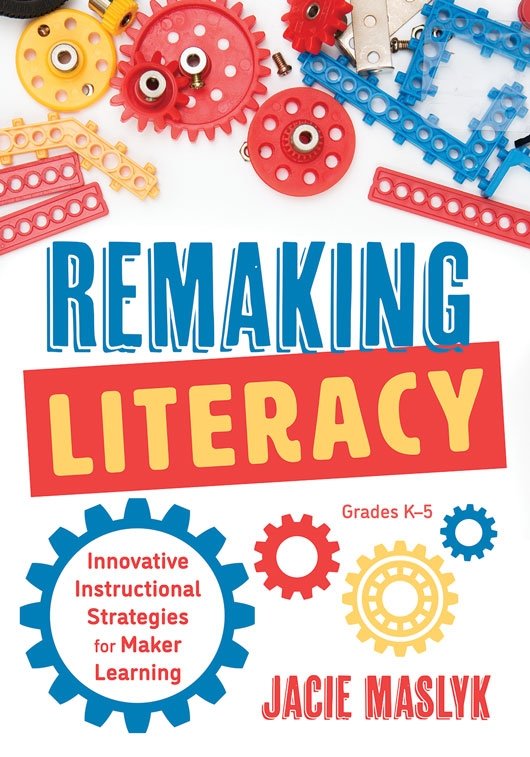 Recommended Resource
Vocabulary in a SNAP
Support all students in expanding academic vocabulary with targeted, brief, daily lessons.
Teach students important vocabulary words for all content areas based on roots, prefixes, suffixes, and similar meanings.
Employ proven, effective instructional strategies.
Help students have fun while learning so that they become genuinely interested in growing their vocabularies.
Recommended Resource
Building Relationships and Community in the Authentic Literacy Classroom
Transform secondary literacy practices by focusing on individual student relationships and classroom community. Teachers and administrators learn how to utilize students' personal interests, stories, and motivations as primary sources for authentic literacy learning—promoting choice, interest, and motivation.
Understand authentic literacy instruction based on relationships.
Collect a variety of ideas and strategies for teachers to create meaningful relationships with students through authentic literacy instruction.
Collect a variety of ideas and strategies for teachers to create meaningful learning communities through authentic literacy instruction.
Understand how student choice promotes authentic motivation, yet isn't arbitrary.
Analyze factors that contribute to intrinsic motivation related to literacy, recognizing how metacognition relates to student ownership, agency, and authentic inquiry.
Plan ways to move students toward independent application of literacy skills while understanding the value of struggle and errors in the authentic literacy learning process.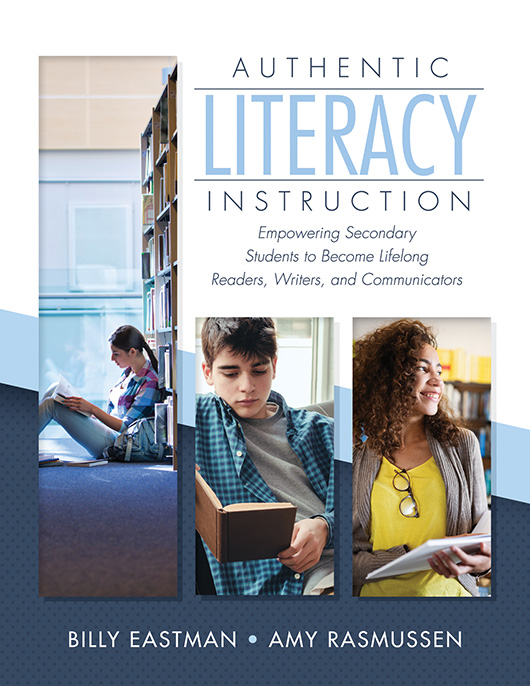 Recommended Resource
The Literacy Triangle: Strategies to Enhance Reading, Discussing, and Writing in Your Classroom
Wondering how to improve literacy in your classroom? Beginning and veteran teachers alike will find insights and practices they can use immediately as the author dovetails the proven instructional process of the formative assessment process to incorporate the literacy triangle's three points—reading, discussing, and writing—to address literacy instruction in ALL content areas. In this training, you will receive a sampling of the highest-impact reading, discussing, and writing tools.
Learn the big picture of the Literacy Triangle and how all three elements (reading, discussing, and writing) come together to create deeper comprehension.
Explore the big three planning actions to employ before, during, and after reading and discover how they build and support deeper understanding of text.
Participate in strategies designed to prepare students for their dive into text, encourage collaboration to help clarify understanding, and deepen comprehension by synthesizing learning through discussion and in writing.
Examine a template to simplify planning of effective literacy instruction in all content areas.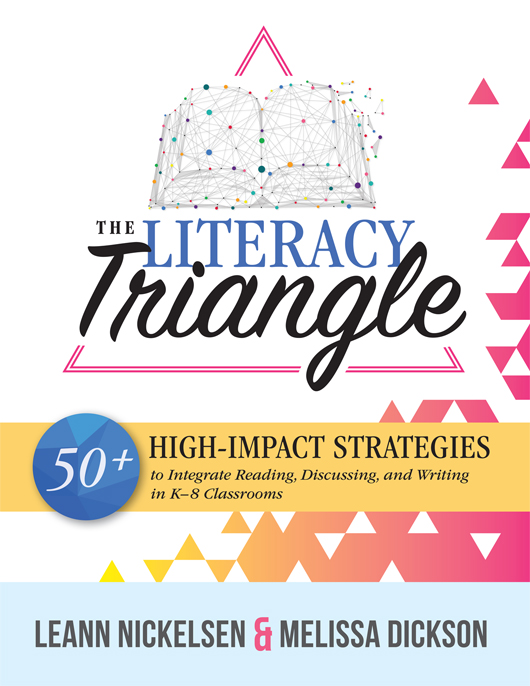 Recommended Resource
Literacy Excellence through T.E.A.M.S.: A PLC at Work® Process for Transformative Instruction
Unlock the power of literacy improvement in your school with our immersive two-day symposium led by acclaimed authors Jacqueline Heller and Paula Maeker. Dive deep into the T.E.A.M.S. framework, designed to elevate literacy education from possibility to probability. This symposium will equip K-6 educators with strategies to provide equitable literacy instruction, leverage data collaboratively, and establish a culture of high-level learning for all.
Equitable Literacy Mastery: Learn how to offer every student a pathway to master essential standards through equitable literacy instruction and assessment methods.
PLC-Driven Reading: Navigate the world of reading instruction within the framework of Professional Learning Communities at Work®, discovering how to harness data as a team to address crucial learning questions.
Practical Implementation Toolkit: Gain access to templates, protocols, and strategies that enhance literacy across the board. From deconstructing standards to creating progress-monitoring tools, leave with actionable steps for immediate impact.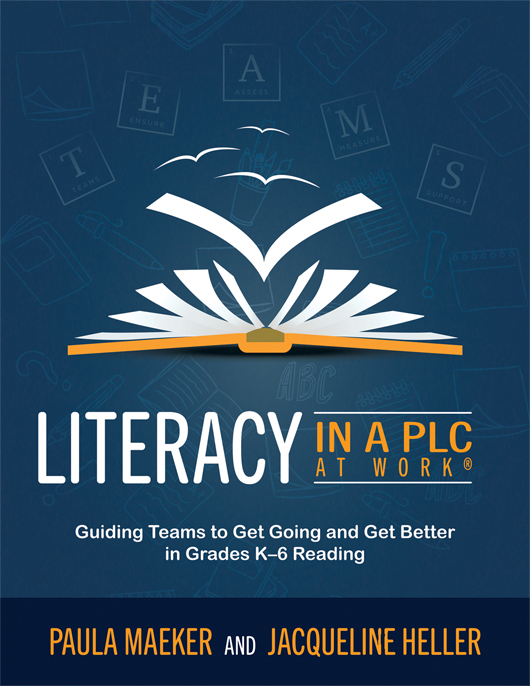 Recommended Resource
Your Goal
Sustaining Your Skills
Multi‑Day Services
Literacy Instructional Strategies and Assessments
Learn to strengthen and extend your inventory of instructional practices and develop various assessments around reading, writing, speaking, and listening across content areas. Transfer what you learn in this practical, hands-on professional development session to actively engage students and boost their achievement.
Customized Services
Through this highly personalized service, team members will learn how to improve student results in reading and writing with expert guidance. Your coach will draw on firsthand experience as well as the experience of other successful schools to help staff execute proven best practices in lesson design, instruction, and assessment.
Embedded Coaching
Tackle your students' literacy challenges head-on with the support of an expert coach. Teachers at every grade level will receive individualized suggestions for refining their lessons and incorporating instructional best practices. Through this guidance, staff will gain the know-how to help all students master the reading and writing skills required for college and career success.
Featured Literacy Presenters