All of our on-site services are available in a virtual learning format
Our On-Site Professional Learning for Education Leaders
Whether you want to rely on user-friendly resources; research-based professional development for principals, administrators, or other school leaders; or a customized combination of both, our leadership experts and authors will help you build strong leadership skills across your school or district and ensure the success of both staff and students.
Where are you on your professional learning journey?
Your Goal
Building Your Skills
One‑Day Services
Keynote
Empower your leadership team by scheduling a dynamic keynote with one of our experts. Participants will gain best practices, practical strategies, and forward-thinking approaches for supporting staff, driving school improvement efforts, and increasing student achievement.
Mapping Professional Practice: A framework to support teacher growth
Instructional frameworks create shared expectations in key areas of practice. In this hands-on session, you'll identify key components of crafting an instructional framework and articulate levels of fluency, from beginning to exemplary.
Participants will:
Understand how instructional frameworks differ from traditional rubrics in purpose, structure, and distinctions between levels of fluency
Identify an instructional practice for teacher growth, narrow down the focus, identify its key components, and articulate levels of fluency for each key component
Anticipate and avoid the common pitfalls of developing frameworks
Participants will receive reproducible "train the trainer" resources to guide others through the process.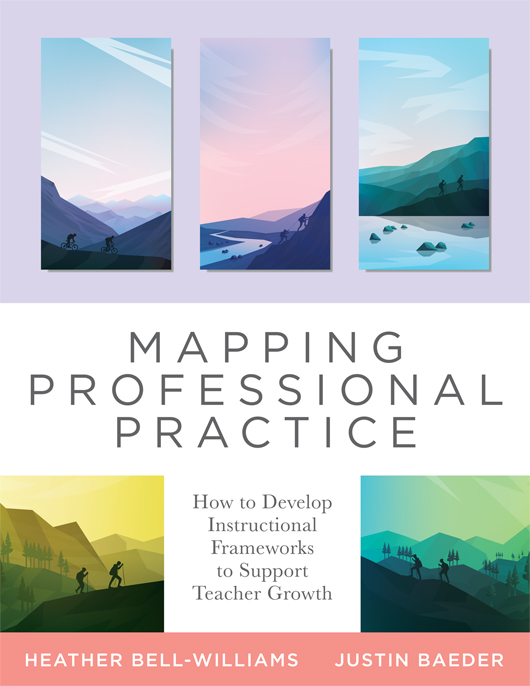 Recommended Resource
The Language of Possibilities
This one-day professional learning opportunity will dive deep into how the language educators use to describe students or colleagues can affect the human brain. During this impactful session, you will learn how to recognize limiting language and how to replace negative words with the positive language of possibilities.
Learn to recognize limiting language and how it can affect learning expectations for students.
Discover language that supports your staff in redefining learning expectations for students.
Improve collaborative culture across your school district by understanding how language can influence educators' relationships with one another.
All Other Duties as Assigned—Leveraging the Best You
In this dynamic professional development experience for assistant principals, you will learn, apply, and refine key transformational ingredients for student and school success. Focus on developing your leadership capacity to make a difference in your relationships with students, staff, and families.
Embrace the critical nature of the assistant principal's role as prime and pivotal in student success and school improvement.
Learn key strategies to build agency, foster empowerment, and enhance performance in students, colleagues, and, most of all, yourself.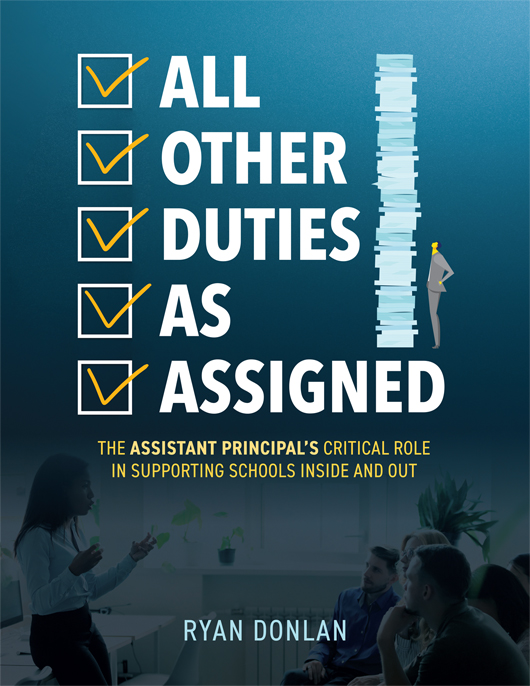 Recommended Resource
Leading systemwide well-being for you and your team
Educators are passionate people who do amazing and important work, but did you know that studies have shown educator well-being correlates directly with student achievement? This session will examine why it is crucial for the adults in a school system to be well and the critical impact that educator wellness has on student health and learning. Participants will move beyond traditional self-care strategies toward building daily practices that support their own well-being and that of their teams and districts.
Learn about why well-being is so essential and how to make the case for focusing on it.
Explore the three essentials of well-being—self, other, and system—and how to increase well-being in each area.
Examine practical tools and well-being strategies for yourself and your teams.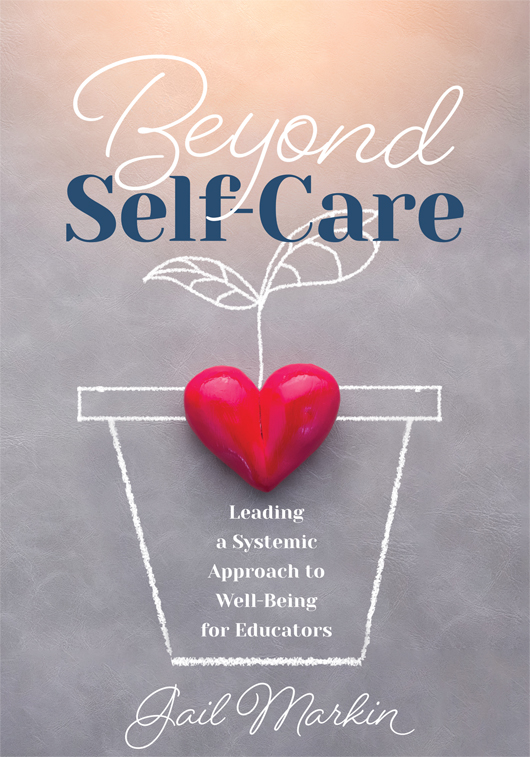 Recommended Resource
Elevate School-Based Professional Learning
Move professional learning from theory to practice. Using the book as a guide, you will learn how to create and apply the school-based professional learning process to build and implement professional learning based on your school's needs. Through the experience of learning and working together, you will experience the value of taking ownership and responsibility for your team's learning, which will lead directly to student success.
Understand how school-based professional learning empowers teachers and their partners to lead and facilitate professional learning.
Build capacity and trust to engage in school-level decision making about professional learning linked with student learning.
Examine the school-based professional learning process and tools to implement it.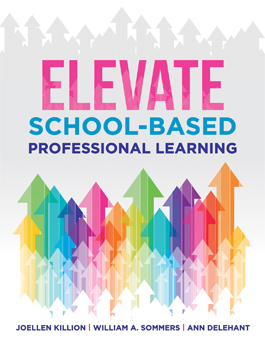 Recommended Resource
Your Goal
Deepening Your Skills
Two‑to‑Four‑Day Services
Now We're Talking!
Daily classroom visits can lead to significant improvements in teaching and learning. By regularly observing classrooms, K–12 instructional leaders can make informed operational and instructional decisions that foster rich relationships with teachers, improve professional practices, reduce stress, and increase student learning. Through this training, participants will acquire a 21-day action plan for improved instructional leadership, which has been used by more than 10,000 educators in more than 50 countries.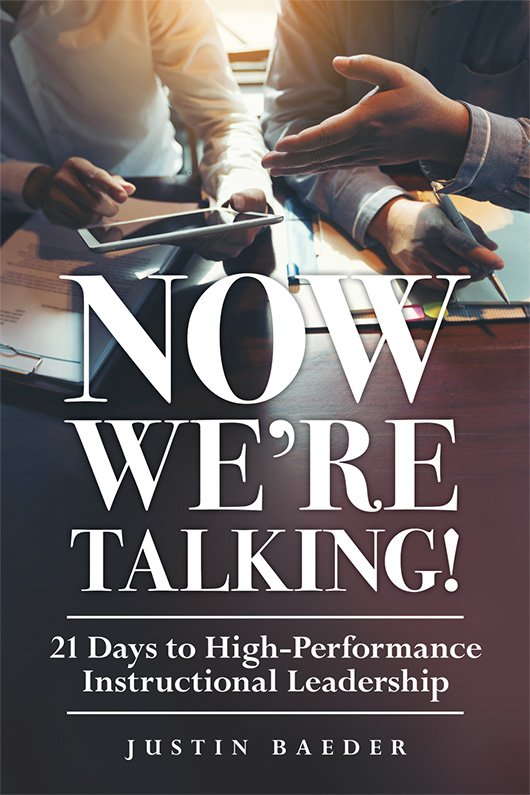 Recommended Resource
Take Time for You: Self-Care for Educators
Utilizing a research-based framework for self-care, Dr. Tina H. Boogren will help educators at all levels discover a clear path to well-being.
Understand the foundational research and theory on motivation and inspiration.
Discover how to create a culture in schools and classrooms that awakens both teachers and students to new possibilities and excitement.
Explore strategies and recommendations related to Maslow's hierarchy of needs—(1) physiological, (2) safety, (3) belonging, (4) esteem, (5) self-actualization, and (6) transcendence.
Design self-care plans that can be used by an individual or as a model for an entire faculty.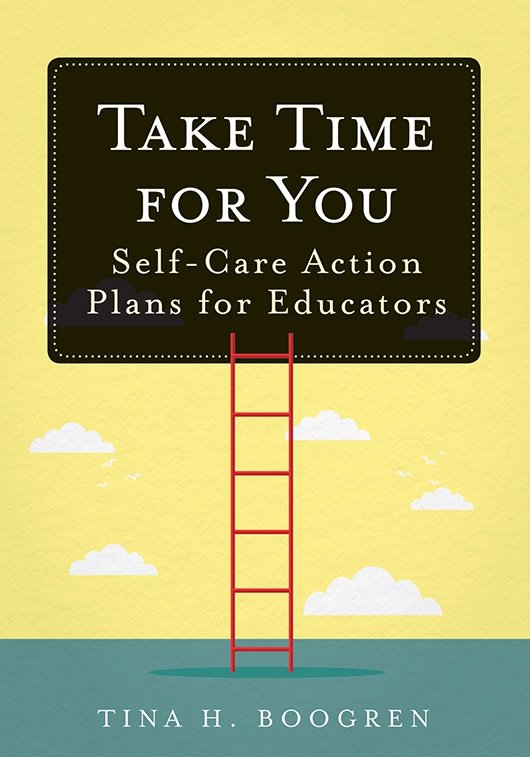 Recommended Resource
Empowering Women for School Leadership
The impact of high-quality school leadership is second only to that of teaching. While a majority of educators are women, they remain underrepresented in school leadership. Support women leaders on their journey to discover their personal leadership identity and engage in opportunities to learn, grow, and lead within their school communities.
Examine the need for women in leadership positions at schools and districts.
Consider your own leadership identity and learn where to make adjustments.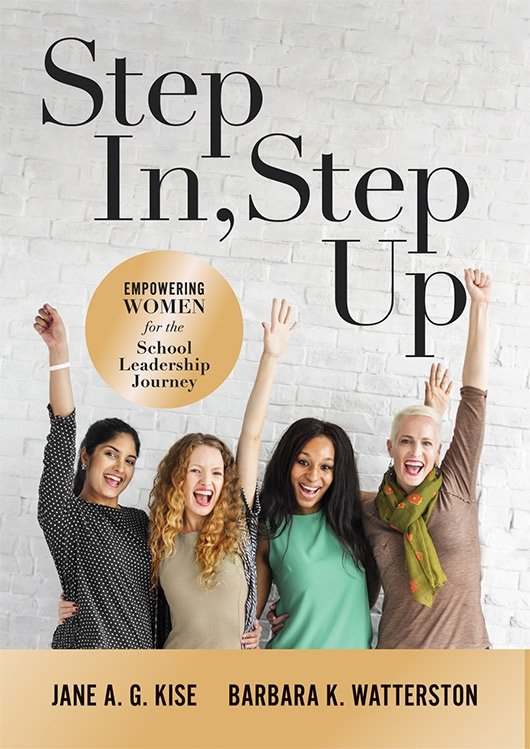 Recommended Resource
Building Great School Counselor–Administrator Teams
Accelerate the impact school administrators and guidance counselors have on school improvement, student behavior, and mental health.
Navigate the evolving roles of school counselors and administrators to build high-performing teams through a group decision-making model.
Discover implementation strategies for utilizing brief solution-focused techniques for behavior management.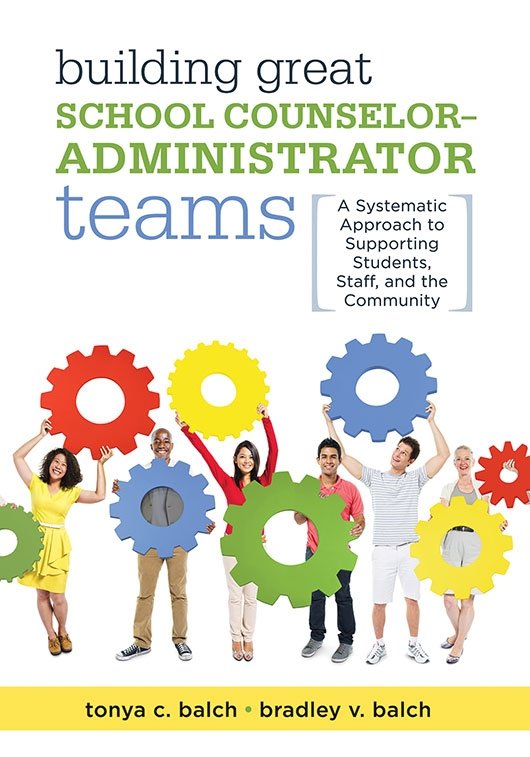 Recommended Resource
Swimming in the Deep End: What Does It Take?
No matter what role you play in a school or district, you want to make a difference.
Improve the communication and rollouts of new initiatives with skills to help you avoid preventable mistakes.
Develop a toolkit for how to manage resistance when change gets messy.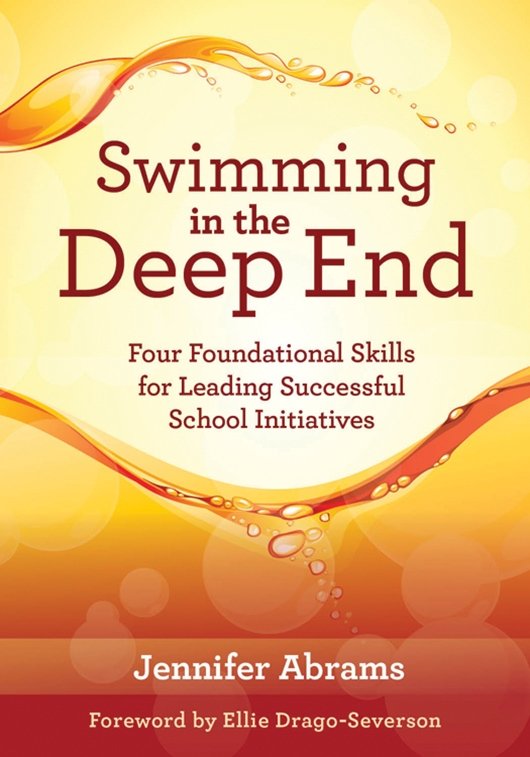 Recommended Resource
Supporting the Whole Child Through Reflective School Leadership
By reenergizing your commitment to ongoing leadership development and engaging "both/and" rather than "either/or" thinking for numerous decisions, we can transform schools so students flourish academically while also meeting their social and emotional learning needs.
Study the 12 lenses of school leadership—core educational leadership responsibilities that are essential for leading whole-child schools.
Overcome biases and balance student and adult needs by developing leadership skills and emotional intelligence.
Recommended Resource
7 Steps to provide Student-informed Wraparound Services
In this session, you will learn a 7-step process, The Centergy Cycle, used by schools and districts to leverage community partnerships as well as state and federal resources to holistically meet the academic, social-emotional, physical, and family needs of your students. By empowering the voice of students and learning how to provide students and families with integrated and coordinated wraparound services, you can revolutionize student support within your school and school system.
Each participant will learn how to:
Utilize the power of student voice to identify & prioritize needs
Asset map your community to identify potential wraparound partners
Build effective and enduring partnerships
Identify local, state, and federal sources for funding
Create an infrastructure to connect students & families to services
Create sustainability in wraparound programming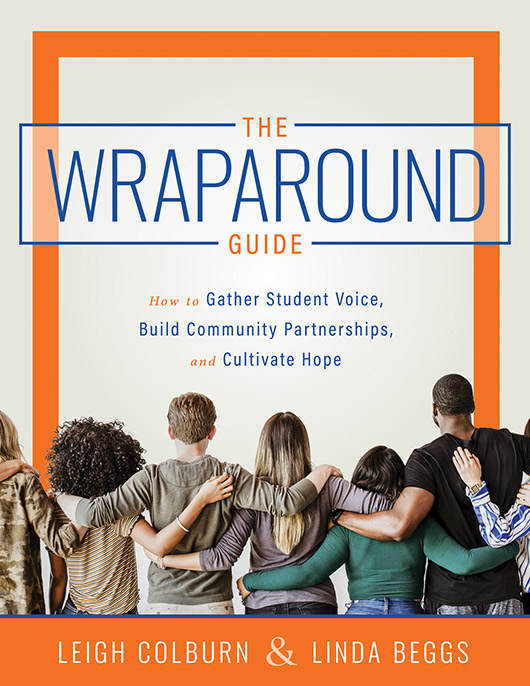 Recommended Resource
The Transformative Power of Student Voice
Improve your approach to school improvement by including student voice! In this session, you will learn five voice processes to engage students, strengthen relationships, and develop student-informed programming while building a culture of hope. You will leave with tools to transform your school from something done to students to something done with students.
The value of and methods for implementing 5 processes to gather student voice within your school:

Conversation circles
Off-track interviews
Student voice needs assessment
Legacy and graduation stories
Focused conversations with individual students and groups on student-identified barriers

How to customize and develop a student-informed, full-spectrum approach (prevention, education, support, and sustainability) for identified barriers to wellness and learning
How gathering student voice yields valuable qualitative and quantitative content capable of increasing school effectiveness.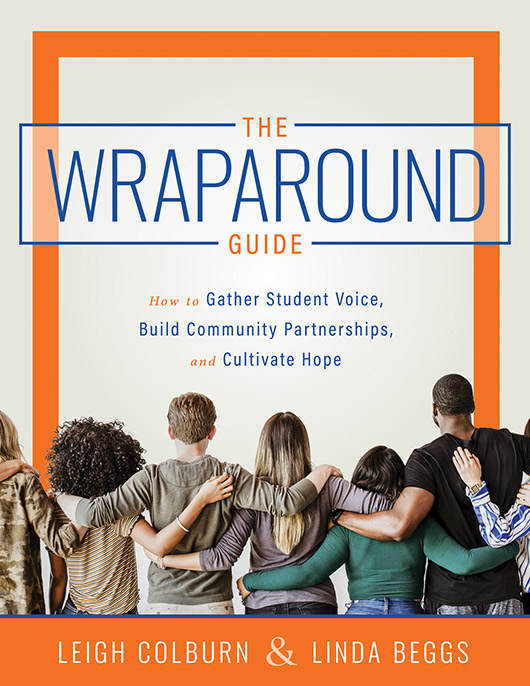 Recommended Resource
Leading the Launch
Learn the 10-stage process for successfully implementing initiatives in your schools and districts. During this workshop, with in-person or virtual options available, participants gain strategies and resources to select the right programs, products, and policies to positively impact instructional and organizational practices for lasting success. This series will support educational leaders and administrators to:
Learn concrete steps and practical tools to vet potential innovations
Acquire field-tested strategies for effective execution of products, programs, or policies
Prioritize and evaluate existing and proposed initiatives for maximum impact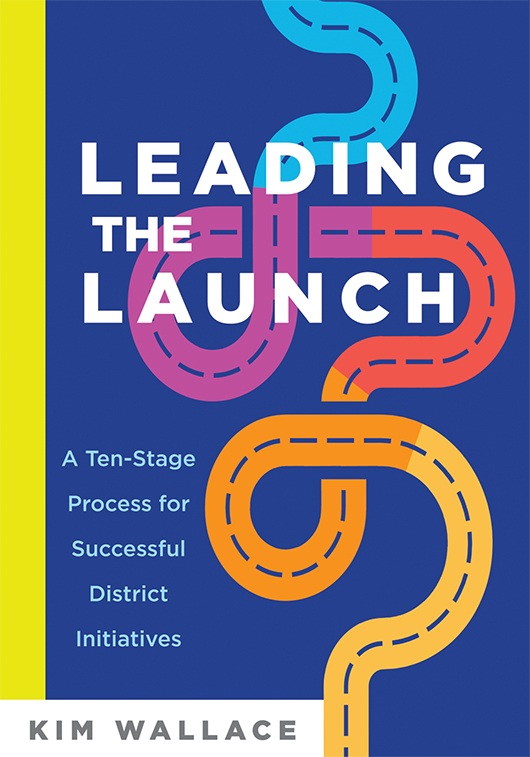 Recommended Resources
Leading Through an Equity Lens
Learn how to transform your organizational culture and improve student outcomes by executing new initiatives through an equity lens. Gain a practical three-phased course of action to amplify opportunities and diminish systemic barriers for historically marginalized students. Participants will practice asking the right questions, connecting the dots between positive intentions and generating change, and learning how to implement new initiatives with integrity. This series will support educational leaders and administrators to:
Consciously and intentionally implement equity-centered initiatives into their organization
Address and eliminate unproductive or harmful practices that impede transformational change
Master approaches and gain tools for engaging stakeholders in implementation adoptions
Utilize research, scenarios, action items, and reproducible handouts to develop organizational strategies that equitably support diverse groups of students and families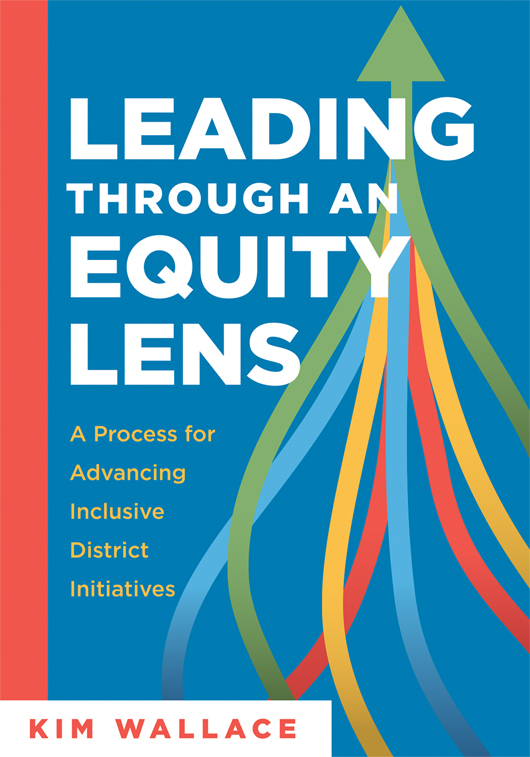 Recommended Resources
Your Goal
Sustaining Your Skills
Multi‑Day Services
Customized Services
With your goals and challenges in mind, we'll develop a learning plan custom-made for your leadership team. Based on your unique needs, our experts will provide targeted training sessions—either face-to-face, virtually, or a combination of both—that deliver foundational knowledge, real-world solutions, and next steps for strengthening your organization's approach to teaching and learning.
Global PD Teams
This is your all-access pass to high-quality learning for leadership to ensure a creative, productive, effective school culture. Among the many digital resources available in Global PD Teams, you'll find the HEART! video playlist—a must-see for reconnecting to the passion and energy you felt when you first chose to become part of the education profession. Choose Global PD Teams when you need:
Daily, convenient access to real-time school improvement models and strategies
Job-embedded professional development
Resources to build collective teacher efficacy
Clear learning paths toward student achievement and school improvement
Quality content from authors you know and trust
Featured Leadership Presenters