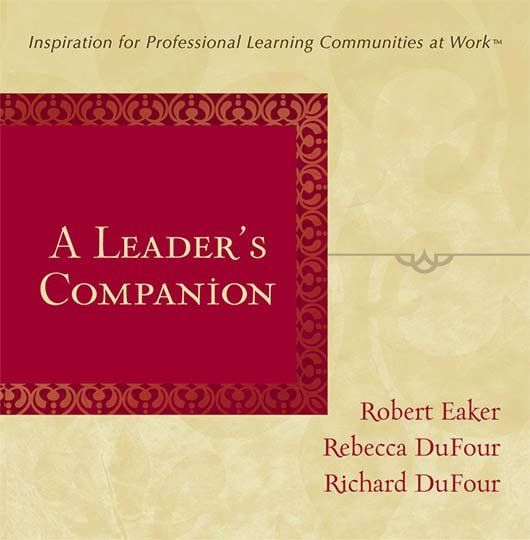 Inspiration for Professional Learning Communities at Work™
Treat yourself to daily moments of reflection with inspirational quotes collected from a decade of work by renowned PLC experts.
Sale prices valid in continental US only and not applicable on previous orders. Sale prices are not valid for bookstores, distributors, or resellers. Multiple discounts do not apply. No return of sale items.
A Leader's Companion
This collection of inspirational quotes provides daily motivation for teachers and administrators. Collected from a decade of work by renowned experts Robert Eaker, Rebecca DuFour, and Richard DuFour, this book will keep educators focused on the daily work that drives a PLC, recommit them to their chosen profession (and remind them why they chose it), and sustain their enthusiasm for the journey.
Find inspiration and motivation within daily reminders on the importance of education.
Stay focused on the critical work involved in maintaining a successful PLC.
Renew your enthusiasm for teaching.
Reference a convenient collection of the big ideas for teachers and administrators.
Discover forward-thinking ideas that cover every aspect of a PLC, from meeting in collaborative teams to closing the knowing-doing gap.
Related Topics
LeadershipProfessional Learning Communities at Work®Professional Learning Communities
---
Additional Information
Product Code: BKF227
ISBN: 9781934009055
Page Count: 136