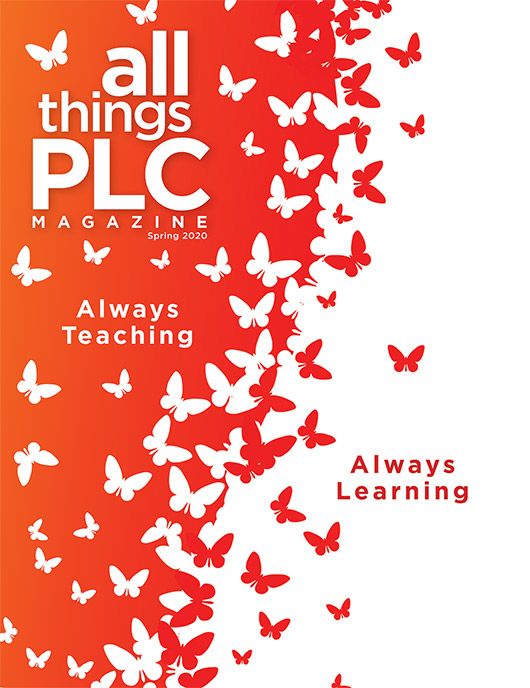 Always Teaching, Always Learning
Every member of a PLC is always teaching and always learning. Read the inspiring Spring 2020 issue to further your pursuit of continuous improvement. You'll discover a 15-day challenge designed to jumpstart or re-energize your PLC, explore the three gifts of mission, and learn why the only true obstacle facing school communities is the inability to dream.
Enjoy free shipping!
This magazine issue ships to you free. For the greatest value, add additional copies of any AllThingsPLC Magazine issue to your order and get the additional copies for just $5.00, plus free shipping.
Print edition is available to ship within the continental United States only.