DEMOGRAPHICS
Hacienda La Puente Unified School District (HLPUSD) is located in Los Angeles County, California. HLPUSD is one of the largest districts in the San Gabriel Valley and serves students in Hacienda Heights, La Puente, and City of Industry.
CHALLENGE
Mathematics had been a challenge at HLPUSD. Fewer than 30% of students were proficient in mathematics, and only 12% of 11th-grade students demonstrated college readiness on the Early Assessment Program (EAP).
District leadership decided to provide teachers with ongoing, intensive professional development to increase rigor and student achievement in mathematics.
18,860 Students
72% Free and reduced lunch
19% Limited English proficient
10% Special education
IMPLEMENTATION
District leaders made the decision to bring Dr. Juli K. Dixon to HLPUSD to lead a one-day training for principals and teachers. Afterward, teachers were asked if they would be interested in summer professional development—the answer was an overwhelming yes.
"The strength of DNA Mathematics is the real-life examples they bring to the table. What teachers like the most is that they learn the strategies in action. The teachers and administrators who attend the three-day sessions come away with increased content knowledge, depth of understanding, and practical classroom application."
HLPUSD began partnering with Solution Tree's DNA Mathematics experts to drive excellence in mathematics instruction. Leadership scheduled a variety of training opportunities over several years to ensure teachers at all grade levels increased their content knowledge and depth of understanding. Mathematics became a constant part of the district's academic conversation and focus, with staff developing a sincere commitment to the mindset that all students have the ability to achieve in mathematics.
"The strength of the professional development is the real-life examples they bring to the table," explained assistant superintendent Judy Fancher.
"What teachers like the most is that they learn the strategies in action. The workshops are interactive with the use of manipulatives, participant-created charts, and technology."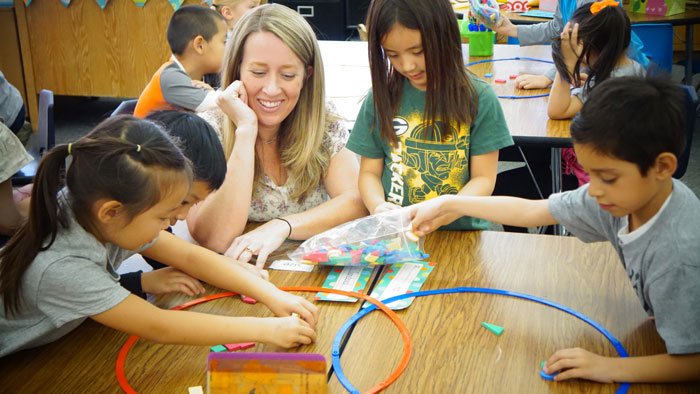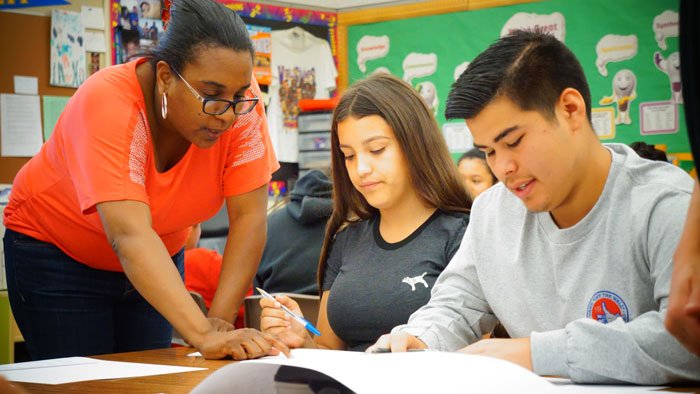 RESULTS
HLPUSD's long-term goal is for all students to complete four years of high school college-preparatory mathematics. Since partnering with Solution Tree, the district has seen consistent growth from year to year and continues to build capacity at the site and district levels.
"After working with Solution Tree's mathematics experts, the percentage of students meeting or exceeding mathematics standards increased from 31% to 38% in three years."
"We face the moral imperative to provide all students an opportunity to learn and apply mathematics," said Dr. Fancher.
"As the global economy evolves, students, more than ever, require sophisticated math skills to increase opportunities for postsecondary education and careers."
Why DNA Mathematics?
DNA Mathematics empowers teachers, administrators, and coaches to master the mathematics being taught in classrooms. Grade-band-specific classroom videos are used extensively throughout the services to highlight key instructional practices and demonstrate to participants how they can successfully apply what they've learned in a classroom setting.