Free Reproducibles
Classroom Dynamics
Practical Strategies for Addressing Off-Task Behavior and Creating Positive Classrooms
Explore practical techniques for confronting a range of issues, from addressing low-level off-task behavior in a positive way to the more serious challenge of pivoting around arguments and de-escalating conflict. Learn how to identify the driving factors behind off-task behavior and tailor your response to each student.
Benefits
Benefit from numerous strategies for dealing with and even avoiding off-task behavior
Receive concrete tips to try immediately in classrooms
Survey the best research about student behavior and engagement
Learn how to quickly get to the heart of issues that might be affecting student learning
Understand the reasons behind disruptive behavior to better differentiate strategies for individual students
Get your copy today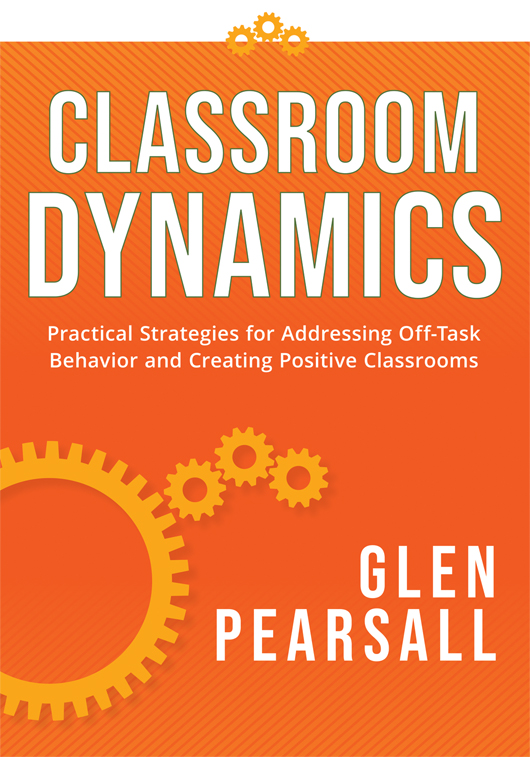 ---
TABLE OF CONTENTS
Part 1: Dealing With Off-Task Behavior: Practical Strategies
Chapter 1: Using Low-Key Interventions
Chapter 2: Giving Explicit Instructions
Chapter 3: Pivoting
Chapter 4: Talking It Out
Chapter 5: Seeking Support
Part 2: Understanding Entrenched Off-Task Behavior
Chapter 6: Discerning the Purpose of Off-Task Behavior
Chapter 7: Tailoring Interventions for Individual Student Needs
Part 3: Avoiding Off-Task Behavior
Chapter 8: Setting Up Transitions and Procedures
Chapter 9: Establishing Student Engagement
Chapter 10: Enhancing Student Engagement
Epilogue
Appendix: Break Glass in Case of Emergency Learning Games
STUDY GUIDE
SUGGESTED RESOURCES
Books
Saunders, E. (2023). Stick the learning: Brain-based teaching techniques to increase retention, application, and transfer. Bloomington, IN: Solution Tree Press.
Websites