Free Reproducibles
Change Starts With Me
Talking About Race in the Elementary Classroom
Make a positive impact on how elementary students view and understand race discrimination. Use this guide to tactfully tackle topics such as White silence, the scientific origin of skin color, and societal fears of being perceived as a racist by giving you real-world examples to use in the classroom.
Benefits
Help young children develop a foundational understanding about race and racism rooted in anti-bias practices.
Vicariously experience a classroom's transformation from silent to celebratory.
Learn and teach the scientific origins of skin color and how differences should be acknowledged and celebrated.
Build skills in maintaining transparency and clear communication with hesitant parents.
Gain confidence to break the silence surrounding these complex and profound topics.
Get your copy today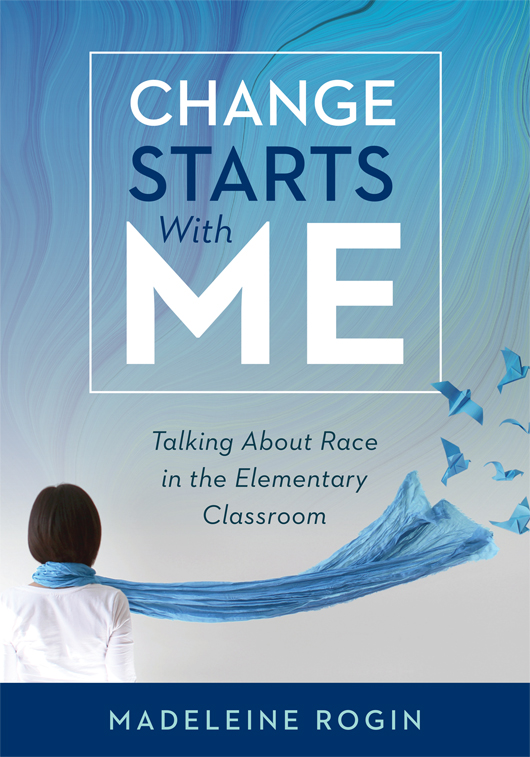 ---
Table of Contents
Part 1: Reasons Some Choose Silence and Reasons for Breaking It
Chapter 1: Racial Stress
Chapter 2: Diverse Environments
Chapter 3: Not Knowing What to Say About Race
Chapter 4: Desire for a Post-Racial World
Part 2: Effective and Appropriate Ways to Talk About Race and Racism in Your Classroom
Chapter 5: The Importance of Speaking Up
Chapter 6: Peaceful Changemakers
Chapter 7: A Deeper Conversation About Race
Chapter 8: Parents and Caregivers Partner in the Conversation
Chapter 9: Common Roadblocks and a Path Through Them
Glossary
Appendix A: Frequently Asked Questions
Appendix B: Children's Books That Address Skin Color, Race, Hair, and Related Issues
Appendix C: Books for Adults on Race and Racism
STUDY GUIDE
REPRODUCIBLES
SUGGESTED RESOURCES
Books
Cartledge, G., Yurick, A. L., & Telesman, A. O. (2022). There's more to the story. Bloomington, IN: Solution Tree Press.
Websites
Chapter 3
Chapter 4
Chapter 5
Chapter 6
Appendix B