Free Reproducibles
The Student-Centered Classroom Reproducibles
Transforming Your Teaching and Grading Practices
Empower students to become creative, well-rounded citizens who are prepared to meet and overcome real-world challenges.
Student-centered classrooms make it possible for schools to fulfill their best and most enduring promise: to give students a fair chance to grow up literate, open-minded, and prepared to succeed. With this resource as your guide, you will learn six teaching practices to help you leave behind one-size-fits-all lessons, tests, and grades in favor of a student-centered approach that is interactive, individualized, and rigorous.
Benefits
Learn how to use the two essential qualities of education, respect and agency, to help students achieve learning goals.
Find affirmation in being part of a community of educators that is creating the potential for a much-needed shift in the approach to education and academic rigor.
Discover how to use speaking, listening, writing, and reading in new and creative ways.
Explore the essential components of a student-centered approach to evaluation and assessment.
Understand how to counter misconceptions about student-centered learning when communicating with colleagues, administrators, and parents.
Get your copy today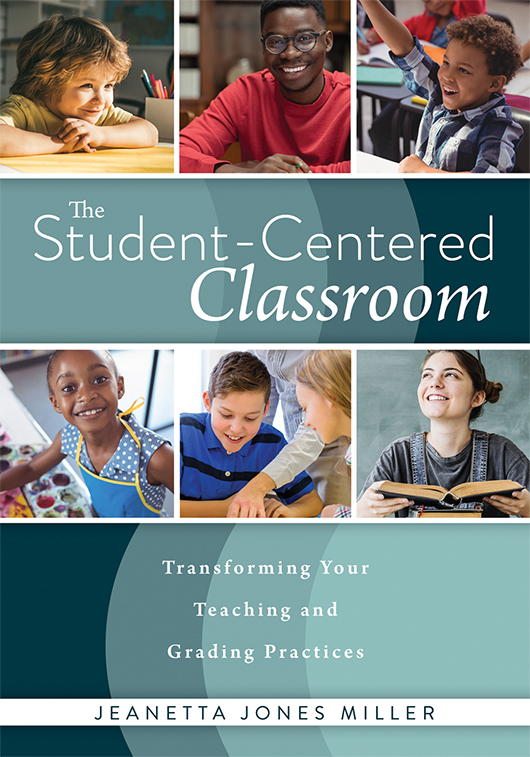 ---
TABLE OF CONTENTS
Chapter 1: Encourage Academic Success
Chapter 2: Support Personal Growth
Chapter 3: Make Space for Speaking and Listening
Chapter 4: Deepen Understanding With Writing and Reading
Chapter 5: Meet Individual Needs in the Evaluation Process
Chapter 6: Communicate With the School Community
Epilogue: Conclusion
Appendix: Frequently Asked Questions
STUDY GUIDE
REPRODUCIBLES
Chapter 1
Chapter 2
Chapter 3
Chapter 4
Chapter 5
Chapter 6
SUGGESTED RESOURCES
Books
Marzano, R. J. (2017). The New Art and Science of Teaching. Bloomington, IN: Solution Tree Press.
Marzano, R. J. (2018). Making Classroom Assessments Reliable and Valid. Bloomington, IN: Solution Tree Press.
Pandolpho, B. (2020). I'm Listening: How Teacher-Student Relationships Improve Reading, Writing, Speaking, and Listening. Bloomington, IN: Solution Tree Press.
Reeves, D. B. (2015). Inspiring Creativity and Innovation in K–12. Bloomington, IN: Solution Tree Press.
Reeves, D. B., & Reeves, B. (2017). The Myth of the Muse: Supporting Virtues That Inspire Creativity. Bloomington, IN: Solution Tree Press.
Schimmer, T. (2016). Grading From the Inside Out: Bringing Accuracy to Student Assessment Through a Standards-Based Mindset. Bloomington, IN: Solution Tree Press.
Websites