Free Reproducibles
Five Ways of Being
What Learning Leaders Think, Do, and Say Every Day
Evolve as a school leader and agent of change with the guidance of Five Ways of Being. This research-backed resource by Hawker Brownlow will help educators encourage learning at every grade level through intentional leadership techniques.
Benefits
Understand the need for a new school leadership mindset in the world of education.
Form strong relationships built on trust.
Step out of your comfort zones with courage.
Form the best narrative for your school and bring your vision to life.
Act with purpose and intentionality.
Encourage learning and growth through strong leadership.
Get your copy today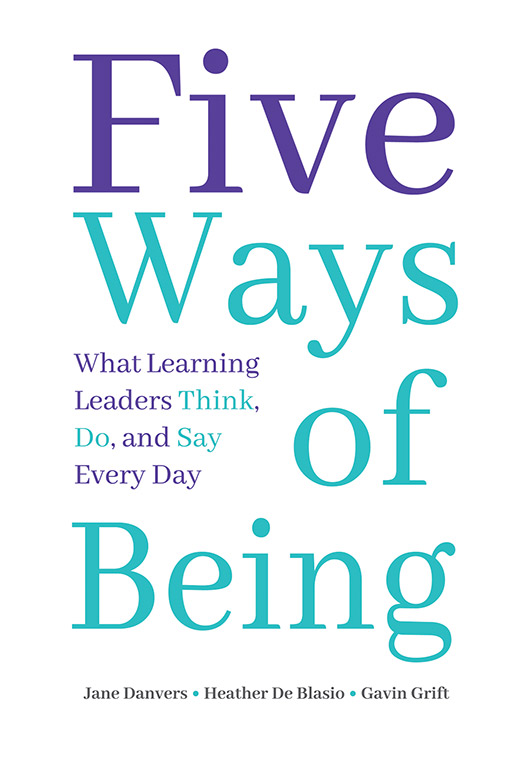 ---
Table of Contents
Chapter 1: Changing Times and the Need for a New Paradigm
Chapter 2: Being Trusting
Chapter 3: Being Brave
Chapter 4: Being a Storyteller
Chapter 5: Being Purposeful
Chapter 6: Being Growth Focused
Epilogue
Index of Learning Leader Strategies
STUDY GUIDE
SUGGESTED RESOURCES
Books
DuFour, R., DuFour, R., Eaker, R., Many, T. W., & Mattos, M. (2016). Learning by doing: A handbook for Professional Learning Communities at Work (3rd ed.). Bloomington, IN: Solution Tree Press.
Marzano, R. J., Heflebower, T., Hoegh, J. K., Warrick, P., & Grift, G. (2016). Collaborative teams that transform schools: The next step in PLCs. Bloomington, IN: Marzano Resources.
Marzano, R. J., Warrick, P. B., Rains, C. L., & DuFour, R. (2018). Leading a high reliability school. Bloomington, IN: Solution Tree Press.
Muhammad, A. (2018). Transforming school culture: How to overcome staff division (2nd ed.). Bloomington, IN: Solution Tree Press.
Website