Free Reproducibles
Leadership at Every Level
Five Qualities of Effective Classroom, School, and District Leaders
Nurture your leadership skills and grow as a lifelong learner with the support of Leadership at Every Level. Ideal for book studies, this resource shares practical, research-based strategies for strengthening leadership capacity at the classroom, school, and district levels.
Benefits
Delve into the five qualities of successful leaders—(1) relationality, (2) innovation, (3) flexibility, (4) integrity, and (5) lifelong learning.
Examine real-world stories and vignettes from educators that highlight effective leadership in action at the classroom, school, and district levels.
Review practical, research-based strategies pertaining to the five key leadership qualities.
Reflect with end-of-chapter questions to enhance understanding of the material.
Receive reproducible tools and templates to easily transfer learning into practice.
Get your copy today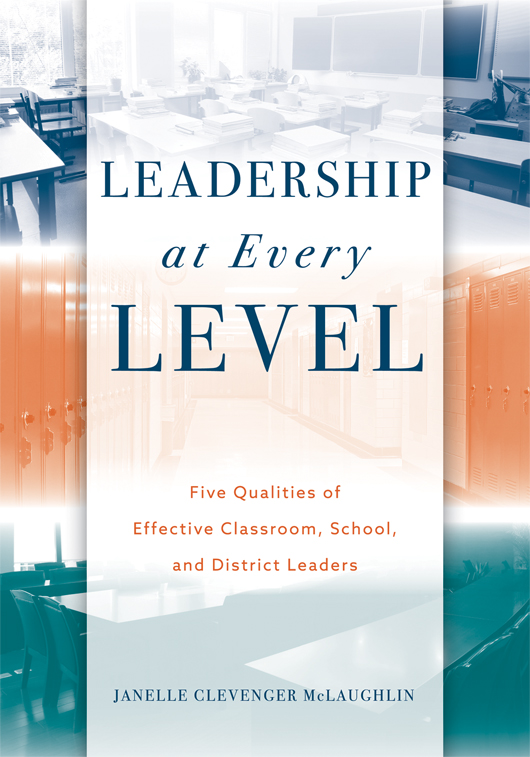 ---
TABLE OF CONTENTS
Chapter 1: What Makes an Effective Leader?
Chapter 2: Leaders Are Relational
Chapter 3: Leaders Are Innovative
Chapter 4: Leaders Are Flexible
Chapter 5: Leaders Have Integrity
Chapter 6: Leaders Are Lifelong Learners
PRINTABLE REPRODUCIBLES
SUGGESTED RESOURCES
Book
Conzemius, A. E., & O'Neill, J. (2014). The handbook for SMART school teams: Revitalizing best practices for collaboration (2nd ed.). Bloomington, IN: Solution Tree Press.
Websites