Free Reproducibles
Leading the Launch
A Ten-Stage Process for Successful District Initiatives
How do schools and districts make true progress? One step at a time. Leading the Launch offers a ten-stage initiative implementation process proven to help you lead the charge for change with ingenuity, flexibility, responsiveness, and passion. Ideal for a team book study, this resource includes strategies, tools, case studies, and end-of-chapter action plans and checklists to guide your work.
Benefits
Learn how to research and develop new school initiatives following an effective, systematic plan.
Communicate with stakeholders and school personnel to ensure everyone is on the same page with new initiatives.
Analyze data to help determine whether to move forward with a proposed initiative.
Explore how to seamlessly implement new systems and initiatives into schools and districts.
Sustain and balance new initiatives with current systems to guarantee long-term success.
Get your copy today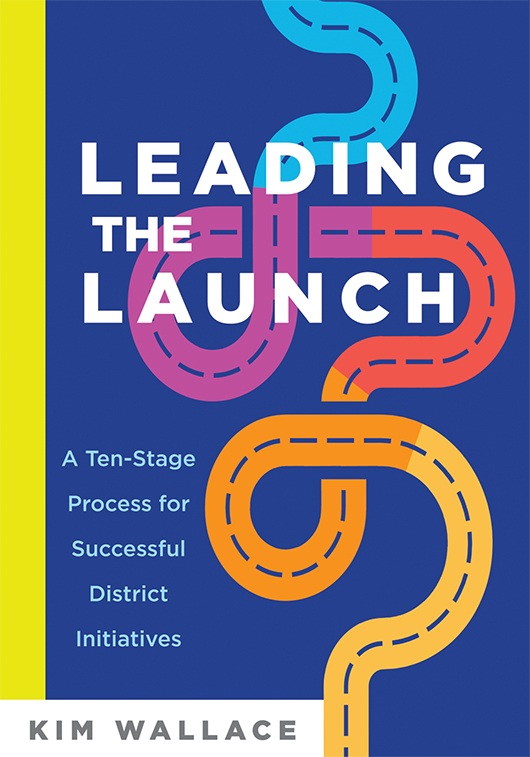 ---
Table of Contents
Introduction
Chapter 1: Stage 1—Research and Vet the Idea
Chapter 2: Stage 2—Pitch the Proposal
Chapter 3: Stage 3—Determine Priorities
Chapter 4: Stage 4—Design the Proof of Concept, Prototype, and Pilot
Chapter 5: Stage 5—Build Stakeholder Engagement
Chapter 6: Stage 6—Gather and Analyze Data
Chapter 7: Stage 7—Make a Decision
Chapter 8: Stage 8—Plan and Deliver Professional Development
Chapter 9: Stage 9—Implement the Initiative
Chapter 10: Stage 10—Provide Ongoing Support
Epilogue: Balancing Acts
References and Resources
Index
REPRODUCIBLES
Chapter 1
Chapter 2
Chapter 3
Chapter 4
Chapter 5
Chapter 6
Chapter 7
Chapter 8
Chapter 9
Chapter 10
Epilogue
SUGGESTED RESOURCES
Books
Boogren, T. H. (2018). Take time for you: Self-care action plans for educators. Bloomington, IN: Solution Tree Press.
DuFour, R., DuFour, R., Eaker, R., Many, T. W., & Mattos, M. (2016). Learning by doing: A handbook for Professional Learning Communities at Work (3rd ed.). Bloomington, IN: Solution Tree Press.
Erkens, C., & Twadell, E. (2012). Leading by design: An action framework for PLC at Work leaders. Bloomington, IN: Solution Tree Press.
Websites