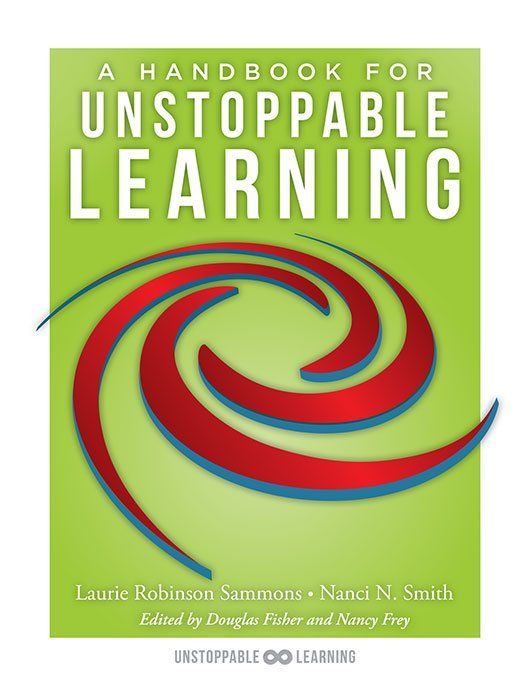 A Handbook for Unstoppable Learning
Learn how to foster effective teaching and deep learning using the seven elements of the Unstoppable Learning model.
A Handbook for Unstoppable Learning
Foster effective teaching and deep learning using the seven elements of the Unstoppable Learning model: (1) planning, (2) launching, (3) consolidating, (4) assessing, (5) adapting, (6) managing, and (7) leading. Each chapter focuses on a different element as it pertains to designing powerful learning opportunities. The book also provides templates for planning learning targets, assessments, lessons, and units that will help educators create high-performing classrooms.
Learn why it is imperative to make systems thinking a top priority.
Study how to prioritize academic standards.
Respond to prompts that will help you reach your own conclusions on what you need to do next.
Consider practical examples that illustrate how to implement the big ideas of Unstoppable Learning.
See the other books in the Unstoppable Learning series
---
Additional Information
Product Code: BKF775
ISBN: 9781943874941
"A Handbook for Unstoppable Learning provides readers with strategies for implementing a systematic, reflective, and thoughtful classroom or school environment. It is packed with brain research and cognitive science to enhance student learning, teacher planning, and classroom or school culture. This book is relevant to teacher leaders and administrators developing a growth mindset and looking to build an unstoppable community of learners."
"Kudos to Laurie Robinson Sammons and Nanci N. Smith for their development of an extremely useful and well-articulated guidebook for the development of standards-based curriculum! A Handbook for Unstoppable Learning explains and aligns seven vital elements of effective instruction. From their focus on essential concepts and skills to their emphasis on aligned assessments and differentiation, the authors guide the reader through a systematic curriculum-planning process using examples, questions, and templates that aid the decision-making process. Most impressive is their attention to student engagement and cognitive rigor. Educators who use their text with fidelity will be rewarded with a curriculum that ensures greater depth in student understanding."
"The handbook provides unstoppable guidelines for educators wanting to improve social and academic success within their institutions. In the midst of our changing education policy, there is a crucial need for a strong reference point that engages the application of academic standards. This handbook provides a clear reference point that addresses the most crucial components of teaching."
Free Resources
Explore these powerful tools to help reach your goals.