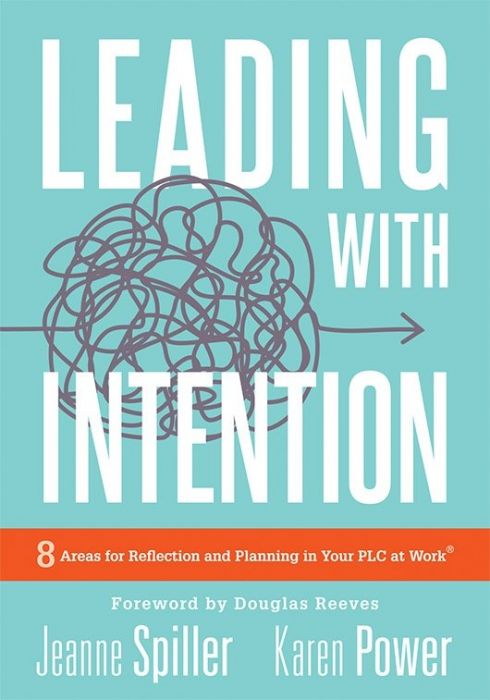 Eight Areas for Reflection and Planning in Your PLC at Work®
This guide for reflective, educational leadership will focus your invaluable everyday work in schools. Discover actionable steps for staff collaboration, evidence-based decision making, and change leadership that will ensure student learning comes first.
Publication date:
Only %1 left
40+ educational leadership actions you can use in your school today
As a school leader, your influence and impact on students, staff, and families is beyond measure. Designed as a guide and reflective tool, Leading With Intention will help focus your invaluable everyday work. The authors provide in-depth advice and actionable steps for creating a highly effective school culture in which leaders and teachers collaborate, make evidence-based decisions, and most importantly, believe students are the top priority.
Effective school leadership practices for your professional development:
Explore eight interrelated areas of school leadership that will assist you in becoming a more synergistic leader.
Explore four concepts essential to your work in leading schools: collaboration, a shared leadership model, evidence-based decision-making, and a focus on learning.
Learn how to enhance student achievement in your school or district with the Professional Learning Communities at Work® process.
Acquire 40+ specific instructional leadership actions you can put into practice immediately.
Access leadership reflection questions and downloadable reproducibles designed to support your educational leadership development.
Related Topics
LeadershipProfessional Learning Communities at Work®Professional Learning Communities
---
Additional Information
Product Code: BKF829, EKF423
ISBN: 9781945349836
Published By: Solution Tree
Page Count: 208
"In this elegant and powerful book, Spiller and Power have created a comprehensive and memorable framework of eight interlocking areas that make it easy for leaders to focus on what gets results."
"The authors acknowledge the myriad challenges leaders face when working to impact student learning. Through real-life examples, protocols, reflection questions, and end-of-chapter planning tools, Spiller and Power show the reader how to focus on simplicity by articulating what is tight. The reader is left with a manageable plan focused on the right work."
"The authors provide incredible clarity for leaders at all levels, guiding them to focus on the high-impact strategies that create the greatest leverage for school improvement. This is an essential book for anyone leading the PLC process."
"For leaders who wish to make the leap from PLC lite to the deep levels of implementation . . . , Spiller and Power offer a wealth of practical tools and strategies. . . . They guide PLC leaders in their quest to lead with intention so that their PLCs flourish."
"Having a chance to work with Karen Power for three years showed me how we must lead with intention, and not just randomly hope it works. This book will give leaders a practical guide for creating lasting change in their school."