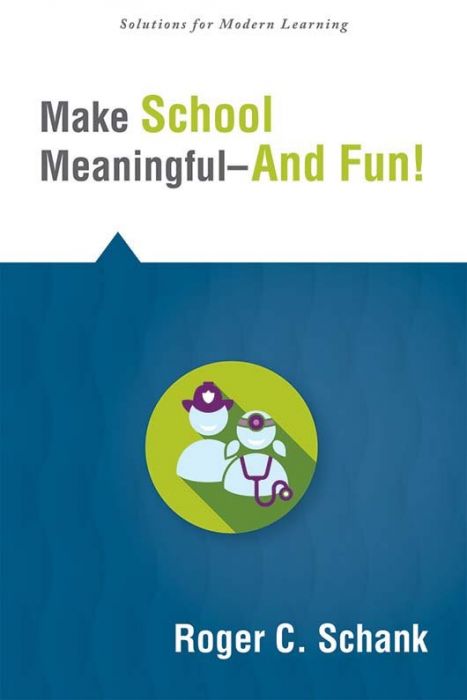 Make School Meaningful—And Fun!
Explore new curricula criteria, encourage students to pursue their passions, and consider changes that can make school fun, realistic, and relevant.
Sale prices valid in continental US only and not applicable on previous orders. Sale prices are not valid for bookstores, distributors, or resellers. Multiple discounts do not apply. No return of sale items.
Make School Meaningful—And Fun!
Bring meaning and curiosity back to school. In this reader-friendly guide, the author engages educators and leaders in a powerful conversation about modern learning. Explore the 10 criteria for new curricula, encourage students to develop their skills and passions, and consider changes in teaching that can make school fun and relevant to students lives in the real world.
See the other books in the Solutions for Modern Learning series
Explore the historical background of education philosophy and how it has shaped high school curriculum practices still in place today.
Discover the subject-specific guidelines for high school curricula implemented by Harvards Committee of Ten in 1892 and what changes would make the curricula relevant to todays learners.
Consider how curriculum can be tailored to mirror specific career areas and professions.
Study the 10 criteria that new curricula should meet.
Learn how the story-centered curriculum can work in any learning environment and what the virtual experiential high school can offer.
---
Additional Information
Product Code: BKF686
ISBN: 9781942496212
Page Count: 80