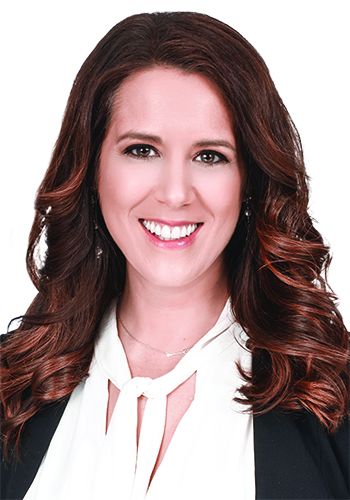 Angie Freese is an author and speaker with expertise in assessment, leadership, system improvement, and strategic planning. With over two decades in education, Angie brings a unique blend of experiences that include classroom teacher, building administrator, curriculum specialist, and district leader.
Angie Freese
Angie Freese is the founder of the Meant for More Collaborative, an organizational network committed to rejuvenating school systems by igniting creativity, inspiring hope, and investing in the power of human connection. As a former classroom teacher, school administrator, and district-level leader, Angie now spends her time working alongside educators across all levels of the organization—from classroom to boardroom—as a facilitator, coach, practitioner, and mentor. She empowers educators' efforts to interrupt antiquated and ineffective practices that only work for some by revitalizing collaborative teams with the competencies, skills, and tools required for sustainable growth and performance for all.
Angie is also a Gallup-Certified Global Strengths Coach, teaching people how to identify, understand, and appreciate their own unique talents. She reconnects individuals and teams to what they already do well and actively coaches them on how to maximize those innate talents into strengths for their own personal and professional excellence.
---
Assessment Collaborative
Assessment Collaborative experts have proven success in developing and implementing sustainable assessment practices that garner hope through achievement. Work with them to create assessment systems that provide accurate, meaningful, and actionable information to drive student learning.
RTI at Work™
RTI at Work experts focus on learning for all students and will empower you to build your own timely, targeted, and systematic intervention program. Work with them to implement a results-driven program that provides targeted instruction at all tiers of intervention.
Yes We Can!
Yes We Can! experts have proven success in improving outcomes for students with special needs. Work with them to develop collaborative partnerships in order to implement inclusive processes and programs that support every learner in your school community.
Presentations by Angie Freese
Analyzing Standards for Assessment Planning
Unstoppable Assessment
Developing Assessment Literacy for Learning Leaders
Engaging the 3Rs to Leverage Student Achievement
Developing a Common Formative Assessment Protocol
Creating Highly Effective Teams to Promote Student Achievement
"I felt very comfortable with Angie Freese. She made it comfortable to interact and ask questions, and she made the presentation fit our needs. I love that she did not make us go to other content areas to work, unless we wanted to."