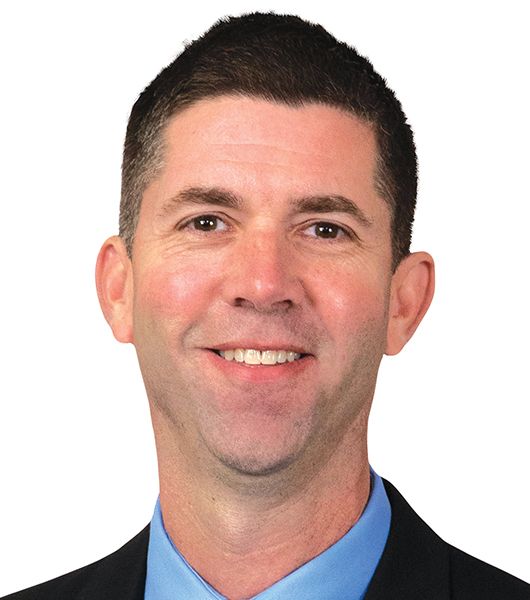 Brig Leane, a consultant, has over 20 years of experience in education as a teacher, assistant principal, and principal in a variety of settings.
Brig Leane
Brig Leane, former principal of Fruita Middle School in Colorado, has over 20 years of experience in education. He has been an assistant principal and has taught at the middle and high school levels in inner-city, suburban, and rural schools. He has also been an adjunct professor at Colorado Christian University.
Under Brig's leadership as principal, Fruita Middle School's organizational health index grew from the lowest to the highest levels. This collaborative transformation propelled a school previously known for teacher independence to national Model PLC at Work® status, one of only three schools in the state to receive this designation. During the transformation, Fruita Middle School was the only middle school in the district recognized for achieving student growth above the state median in every tested subject, in all grades, and with every demographic subgroup of students measured by the State of Colorado. Brig's school was recognized twice on GettingSmart.com's annual list as one of 85 schools in the nation that educators should visit.
As a teacher, Brig learned the power of the professional learning community process firsthand, as his math team grew students more than any other team, in any grade, in any tested subject in his 22,000-student school district.
Brig has presented to large and small groups of educators, and his work has been published in the Phi Delta Kappan magazine, Principal Leadership, and in ASCD's online learning platform. His first book, Singletons in a PLC at Work, was published in July of 2022 to guide teachers who typically work in isolation to meaningful collaboration.
Education is Brig's second career, following his successful service as an officer in the US Coast Guard, having attained the rank of lieutenant commander. He graduated with honors from the United States Coast Guard Academy with a bachelor's degree in civil engineering and served as an officer for many years on humanitarian missions around the nation. He was selected as a Troops-to-Teachers recipient and has master's degrees in business administration and educational leadership from Colorado Mesa University.
---
Priority Schools in a PLC at Work®
Hand-selected and trained by PLC at Work champions our Priority Schools in a PLC at Work experts have proven success in leading the PLC at Work process and have specific experience with the unique challenges that face schools labeled as low performing. Work with them to identify and prioritize critical areas of growth to implement changes in a timely manner with a focus on student achievement.
PLC at Work®
PLC at Work® experts have proven success in leading the PLC at Work process in a school or district. Work with them to implement a focus on learning, build a collaborative culture, and create a results orientation that leads to sustained, substantive school improvement.
RTI at Work™
RTI at Work experts focus on learning for all students and will empower you to build your own timely, targeted, and systematic intervention program. Work with them to implement a results-driven program that provides targeted instruction at all tiers of intervention.
Presentations by Brig Leane
Keep it Simple Schools: 7 Steps for Team Success
It's Not your Fault, But It Is Your Problem
Singletons in a PLC at Work
You Can't Lead Alone
Norms: The Driver of Effective Teams in the PLC Process
Collecting Evidence to Monitor Team Effectiveness
Classroom Management for New Teachers