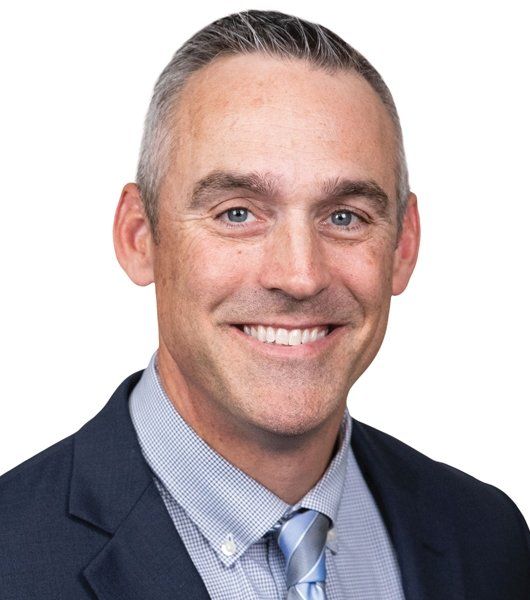 Mark Weichel, EdD, an assistant superintendent, is a former high school building administrator and junior high school teacher who played a vital leadership role as his school transformed into a successful PLC.
Mark Weichel
Mark Weichel, EdD, is assistant superintendent for teaching and learning for Westside Community Schools in Omaha, Nebraska. The district has received local and national attention for its commitment to collaboration, innovation, technology integration, and personalized learning. Dr. Weichel plays a vital role on a team who has developed collaborative systems, which have produced results. Examples of their work have been published and written about in various journals, and Dr. Weichel and team members have been regular contributors at state and national conferences and hosts to numerous visiting districts.
Prior to his role at Westside, he served as director of secondary curriculum, high school building administrator, and junior high school social studies teacher for Papillion-La Vista Public Schools in Nebraska. Dr. Weichel played a vital leadership role at Papillion-La Vista as staff worked to develop and implement Professional Learning Communities at Work™ strategies. Their efforts brought tremendous results. Failure rates plummeted while standardized testing measures such as ACT, PLAN, and state writing assessments confirmed high levels of student learning.
Dr. Weichel and leadership team members at Papillion-La Vista South High School have received national recognition and for the school's success. They have presented at numerous conferences nationwide, and their work has been featured in Principal Leadership magazine and cited in the book Revisiting Professional Learning Communities at Work™: New Insights for Improving Schools. Dr. Weichel and his team also received an award for innovation in education from the American Association of Retired Persons, and Papillion-La Vista is featured on allthingsplc.info as evidence of effectiveness for the PLC at Work™ process.
Dr. Weichel has been a school administrator in the Omaha metropolitan area since 1999. He began his career in education at Papillion Junior High School as a social studies teacher in 1996. Three years later, he began a six-year tenure as school principal in a neighboring district. After receiving his doctorate degree in educational administration from the University of Nebraska at Omaha, Dr. Weichel returned to the Papillion-La Vista district and joined the staff of Papillion-La Vista South and later the district office as a director. He also holds an adjunct teaching position in the graduate school for Peru State College.
---
PLC at Work®
PLC at Work® experts have proven success in leading the PLC at Work process in a school or district. Work with them to implement a focus on learning, build a collaborative culture, and create a results orientation that leads to sustained, substantive school improvement.
Presentations by Mark Weichel
PLC 101
Lowering Secondary School Failure Rates: PLC Style
Pyramid of Interventions at the Secondary Level
Building Your PLC Toolbox
Grading and Reporting at the Secondary Level
Connecting Personalized Learning to PLCs
PLC Question Four: The Why, How, and What
"Dr. Weichel was genuine and knowledgeable. Being able to immediately apply content in our PLC groups was beneficial."